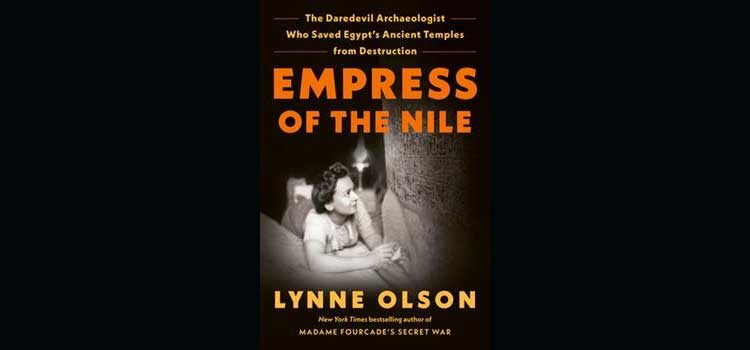 Brendan's Alternate Tagline for Empress of the Nile:
It is way easier to acquire an ancient temple than I thought.
Quick synopsis:
The story of Christiane Desroches-Noblecourt, a trailblazing archaeologist and preserver of Egyptian treasures.
Fun Fact Non-History People Will Like:
More than 1.25 million people went to the Louvre to see King Tut's treasures. It was the most popular exhibition in the Louvre's history.
Fun Fact for History Nerds:
In the 19th and early 20th centuries, France averaged a new government every 6 months.
My Take on Empress of the Nile:
Ancient Egyptian graves, spy-craft, and Jacqueline Kennedy Onassis. These are just a few of the topics which are contained within Lynne Olson's "Empress of the Nile." The book is very good, and, like archeology, you wind up in places you did not expect.
Empress of the Nile feels like quite a few books rolled into one. The first is a biography of Christiane Desroches-Noblecourt. She was a pioneering archeologist when women in archaeology was almost completely unheard of. She is the through-line of the book which also touches on World War II in France, the rescue of ancient Egyptian temples from the building of a dam (especially Abu Simbel), and a not insignificant amount of world politics.
There are large parts of the narrative where Desroches-Noblecourt disappears. For someone who wants a fully focused biography only of her, I could understand where these diversions could become distracting. However, I am a fan of Lynne Olson's work because she has an uncanny ability to make every chapter interesting. While I believe the book would still be a great read without any tangents, they do add some nuance which enriches the overall book.
An example would be the portions of the book that center on Jacqueline Kennedy Onassis. Kennedy Onassis is a great contrast to Desroches-Noblecourt. They were both intelligent and driven, but they achieved things in completely different ways. No one would have ever called Desroches-Noblecourt a shrinking violet. In fact, the end of the book is extremely satisfying as Olson fully reveals what Desroches-Noblecourt was like to work with from the view of her colleagues. Their comments are both a bit shocking in their candidness and yet not surprising in the least.
(This book was provided to me as an advance copy by Netgalley and Random House.)
Verdict:
A great book that has something for everyone. Buy it here!
If You Liked This Try:
Empress of the Nile by Lynne Olson