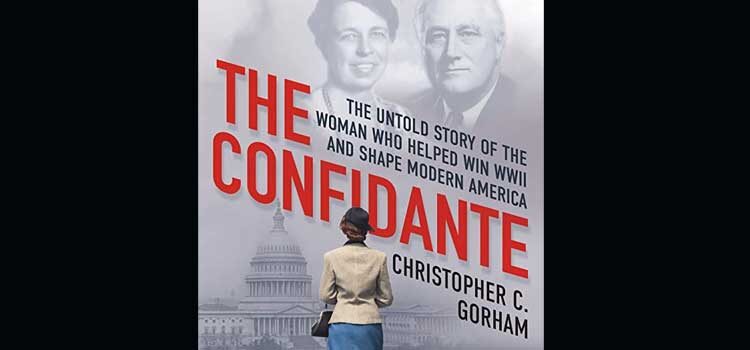 Brendan's Alternate Tagline for The Confidante:
I don't know what she said in those meetings, but it worked.
Quick synopsis:
The story of Anna Marie Rosenberg who was known as the most important woman in the U.S. government during World War II and beyond.
Fun Fact Non-History People Will Like:
To keep up morale during World War II, movie theaters often showed movies until 5 a.m. for overnight workers getting off shifts.
Fun Fact for History Nerds:
A ping-pong ball size of Uranium 235 in a nuclear reaction is equal to thousands of tons of TNT.
My Take on The Confidante:
Have you ever heard of Anna Marie Rosenberg before? I will admit that even a nerd like me had never heard her name before. Luckily, Christopher Gorham did the hard work and wrote this book!
The best way I can describe Anna Rosenberg is to take Forrest Gump, make him a woman, and then make her extremely smart and savvy. Rosenberg was a key player in the presidencies of everyone from FDR to LBJ. She was the first person ever to receive the Medal of Freedom at the behest of then General Eisenhower. She was also an Assistant Secretary of Defense in 1950. She also made a whole bunch of money on her own through her own business in the private sector. She seemed to be in the middle of everything for decades.
So why don't people know her name? Gorham goes a long way to show how it happened. Rosenberg's power was in her personal touch and, perhaps more importantly, she knew how to keep her mouth shut.
This is a great biography of someone you never heard of before but really should have. Also, bonus points for one president coming off as a total jerk in this narrative. It's not the one you think it is!
(This book was provided as an advance copy by Netgalley and Kensington Books.)
Verdict:
A great book about someone you never heard of but should have. Buy it here!
If You Liked This Try:
The Confidante by Christopher Gorham