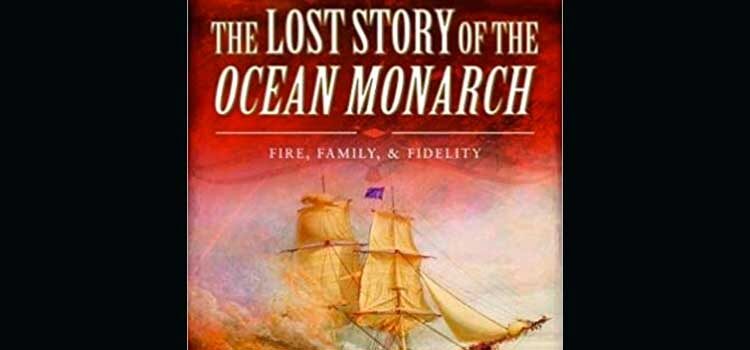 Brendan's Alternate Tagline for The Lost Story of the Ocean Monarch:
A chronicle of how much the 19th century sucked.
Quick synopsis:
The story of the sinking of the Ocean Monarch in 1848. The ship was an emigrant ship headed for Boston and caught fire soon after leaving port.
Fun Fact Non-History People Will Like:
The rescuer of the final people on board had to strip naked and basically throw them from the sinking and burning ship.
Fun Fact for History Nerds:
One of the rescuers of the Ocean Monarch victims was the Prince de Joinville, who was a prince of France.
My Take on The Lost Story of the Ocean Monarch :
If you like disaster books and especially shipwrecks then this one is for you.
Hoffs tells a pretty straightforward story which doesn't get too crazy until after the survivors are all off the boat. Some pilots are tried for murder for actions during the rescue and a whole lot of people die. Probably because someone forget a candle. You heard me right.
Also, it really sucked to live in 19th century England. But not as much as 19th century Ireland! Seriously, if you didn't starve to death, not a problem, you'll probably die of some disease. If not, you'll probably turn to crime to survive and then either be sent to a workshop, where you'll die, or sent to Australia, where you'll die.
If you were super rich you'd probably be fine, though.
Verdict:
Great book for people interested in the time period and old timey ship disasters. Buy it here!
If You Liked This Try:
Michael Wallis, The Best Land Under Heaven
Stephen R. Brown, Island of the Blue Foxes
The Lost Story of the Ocean Monarch by Gill Hoffs