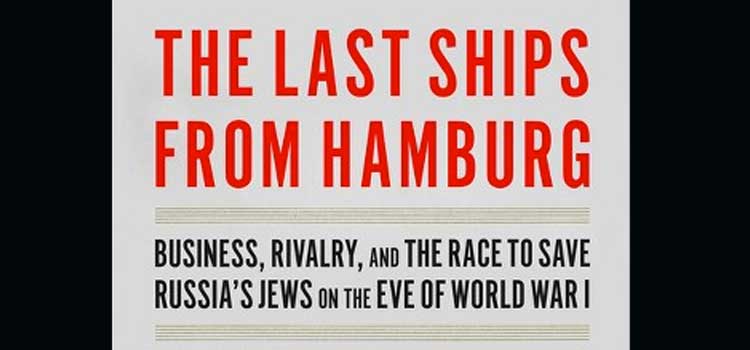 Brendan's Alternate Tagline for The Last Ships from Hamburg:
99 problems but a ship ain't one.
Quick synopsis:
The story of the men instrumental in the Jewish exodus from Eastern Europe before World War I.
Fact for Non-History People:
Thomas Ismay purchased the White Star Line in 1867 for only one thousand pounds. Yes, the Titanic White Star Line although it wasn't made yet.
Fact for History Nerds:
The Triangle Shirtwaist Factory fire killed 146 people, and no one was ever sent to jail.
My Take on The Last Ships from Hamburg:
What do J.P. Morgan, Kaiser Wilhelm II, and Henry Cabot Lodge have in common? You're right: antisemitism! And as illustrated in Steven Ujifusa's The Last Ships from Hamburg, they were not alone.
The book is pretty sprawling narrative covering the business of immigrant steamship transportation. The main characters are the aforementioned Morgan, and also Albert Ballin and Jacob Schiff. I knew nothing about Ballin and Schiff before this. Ujifusa makes them very interesting characters with specific drives and also obvious faults. There is no hero worship in this book even if there are heroic deeds throughout.
Ujifusa follows the explosion of Russian-Jewish flight from Russia right before World War I. The narrative of the business dealings was interesting, but the real highlight of the book for me was whenever Ujifusa tells smaller stories about specific immigrants and what they faced. A small chapter on what an immigrant mother and child experienced is one of the saddest things I have ever read. The business side of things is important to understanding the greater story, but these smaller instances are when I was completely hooked. Give it a read!
(This book was provided as an advance copy by Netgalley and Harper Books.)
Verdict:
An amazing story you've never heard before. Buy it here!
If You Liked This Try:
The Last Ships from Hamburg by Steven Ujifusa