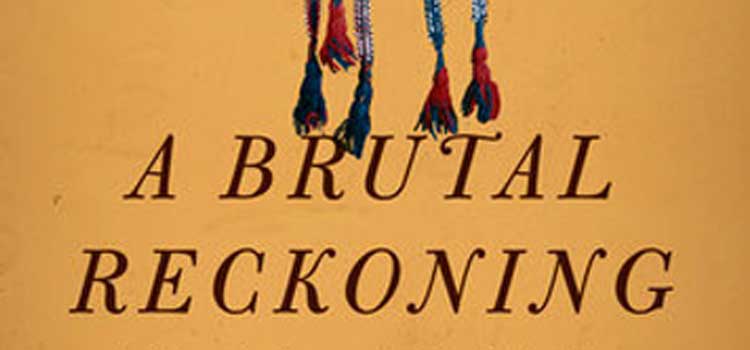 Brendan's Alternate Tagline for A Brutal Reckoning:
Andrew Jackson needed serious therapy.
Quick synopsis:
The story of the Creek War in the southern United States from 1813-1814.
Fun Fact for Non-History People:
The descendants of the Creek live in Eastern Oklahoma as part of the Muscogee (Creek) Nation and number 86,000 members.
Fact for History Nerds:
In the 3 decades after Spanish invasion of the U.S., upwards of 90% of the native population died of European diseases.
My Take on A Brutal Reckoning:
Andrew Jackson is one of those historical figures who is harder and harder to like the more you learn about him. I certainly didn't have a high opinion before reading Peter Cozzens' A Brutal Reckoning and it only got worse from there.
Cozzens chronicles the Creek War in the early 1800s. I knew very little about the Creek War as it is generally overshadowed by the War of 1812. I learned a lot and Cozzens knows how to keep the narrative moving and interesting. This book especially soars when recounting specific battles. Cozzens' eye for detail is exceptional and he never makes the mistake of becoming too focused on any one thing. He even admits that certain chapters will contain a dizzying number of names but ultimately I felt Cozzens could have skipped the warning. His mastery of the subjects makes it easy to follow along.
This is an excellent book on an episode in American history which is often overlooked.
(This book was provided as an advance copy by Netgalley and Knopf, Pantheon, Vintage, and Anchor.)
Verdict:
A great story of a little known war. Buy it here!
If You Liked This Try:
A Brutal Reckoning by Peter Cozzens