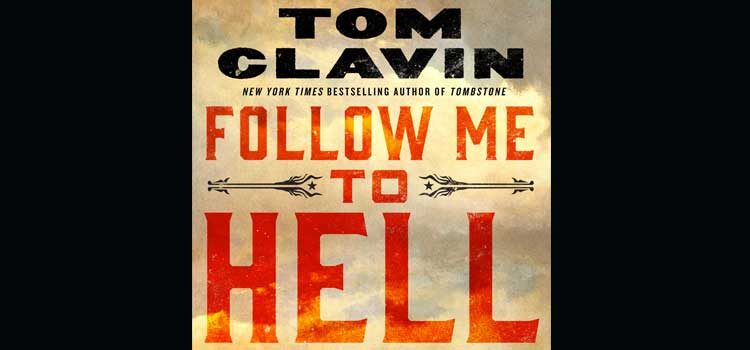 Brendan's Alternate Tagline for Follow Me to Hell:
They never end up going to hell. Just Texas and Mexico.
Quick synopsis:
The story of legendary Texas Ranger Leander McNelly.
Fun Fact Non-History People Will Like:
The Texas Rangers were created in 1823 but wouldn't actually be called the "Texas Rangers" for two years.
Fun Fact for History Nerds:
How bad was cattle rustling around this time? One rancher estimated the losses in the tens of thousands. It's probably inflated but it is still pretty bad.
My Take on Follow Me to Hell:
Here comes Tom Clavin. Putting out another good yarn about the Wild West. For the uninitiated, Clavin is no stranger to the many characters and seemingly unbelievable stories which littered the Old West. The key to fully enjoying the narrative is to buckle up and be prepared for more than a few names and a few shootouts.
Clavin's Wild West books might be a shock to a new reader. Clavin jams in a seemingly endless amount of names as he tries to navigate a time and place where names came and went, changed, and may have been made up in the first place. Very often, it may take a bit of time to get to the main character and Follow Me to Hell follows that blueprint. Leander McNelly doesn't show up until later in the story but there is a reason for it. The history of Texas is vital to understanding the world McNelly inhabited and somehow survived for as long as he did.
Plus, as a history nerd, Clavin makes this all as easy to follow as it can be. It also helps that Clavin has a dry sense of humor which will make you laugh out loud. As I wrote, just sit back and enjoy the ride.
(This book was provided as an advance copy by Netgalley and St. Martin's Press.)
Verdict:
A fun Wild West story. Read it! Buy it here!
If You Liked This Try:
Follow Me to Hell by Tom Clavin