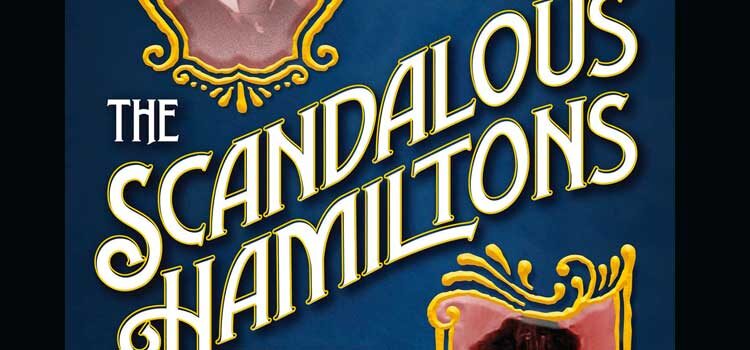 Brendan's Alternate Tagline for The Scandalous Hamiltons:
Thank God we have paternity tests now.
Quick synopsis:
A true crime story about Robert Ray Hamilton and his wife after a stabbing.
Fun Fact Non-History People Will Like:
You can leave in your will that you want a fountain created in your name. You have to pay for it, though.
Fun Fact for History Nerds:
Robert Ray Hamilton was the great-grandson of Alexander Hamilton.
My Take on The Scandalous Hamiltons:
I never thought it could happen, but it did. This is a great historical true crime book, and no one gets murdered!
The Scandalous Hamiltons by Bill Shaffer follows the story of Alexander Hamilton descendant, Robert Ray, and his wife, Eva after a stabbing. Actually, some of that previous sentence is not actually true, but I won't spoil it for you.
I can't remember the last time a book had so many false endings. Multiple times I found myself wondering, "Well, this is clearly the end, why are there more chapters?" Each time, I quickly realized it was not over.
Shaffer tells a wonderful story which exposes just how an episode most of us never heard of could be so popular in its own time just to fade into obscurity.
The moral of the story is still universal. Be careful who you marry. Also, maybe double check that birth certificate.
Verdict:
This is a great historical true crime book. Have a read! Buy it here!
If You Liked This Try:
The Scandalous Hamiltons by Bill Shaffer