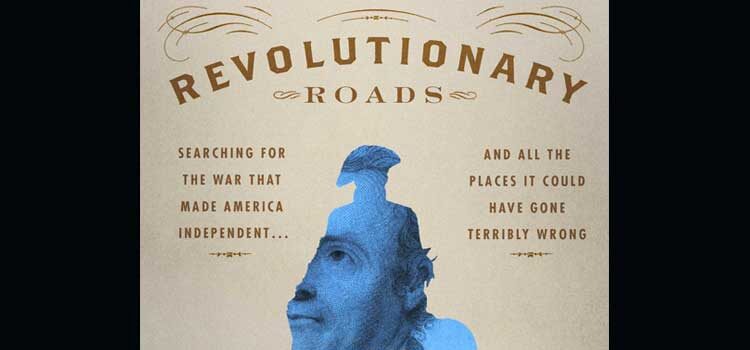 Brendan's Alternate Tagline for Revolutionary Roads:
American Revolution ROAD TRIP!
Quick synopsis:
A literal walk-through of major places during the American Revolution.
Fun Fact Non-History People Will Like:
Every American knows Lexington and Concord, but the most deaths on the day the Revolution started was in Menotomy (now Arlington), Massachusetts.
Fun Fact for History Nerds:
Friend of History Nerds United, James Kirby Martin, is quoted in this book! That's enough to require a read.
My Take on Revolutionary Roads:
Road trip! In Revolutionary Roads, Bob Thompson decides to quite literally head to the battlefields. He visits many of the major sites of the American Revolution and listens to the many experts he comes across along the way.
Thompson's style is free and easy. He writes about history in a mostly non-serious way and adds some flair to the drier sections. There is a fair amount of summing up the battles although a few like Saratoga get in-depth analysis.
If you are a big Revolution buff, you will not find too much you don't already know. This is more of a "cheat sheet" to the war but you will still find some nuggets which are ignored in most books. Thompson's chapter on Black soldiers in the war is a particular standout.
Anyone whose experience with the American Revolution is entirely confined to grade school, this is the perfect book for you. Thompson makes the war come alive and targets an audience who vaguely remembers the facts but is willing to give this time period another look. Thompson brings these revolutionary characters back to life for a casual audience.
(This book was provided as an advance copy by Netgalley and Twelve Books.)
Verdict:
A fun read that's great for an American Revolution introduction. Buy it here!
If You Liked This Try:
Revolutionary Roads by Bob Thompson