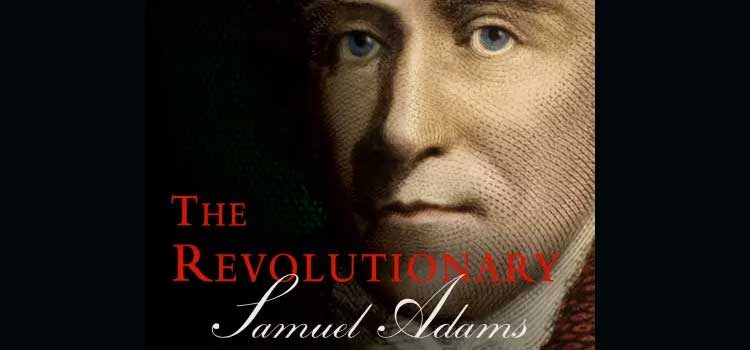 Brendan's Alternate Tagline for The Revolutionary: Samuel Adams:
He's more than just a beer!
Quick synopsis:
A biography of the overshadowed Adams, Samuel.
Fun Fact Non-History People Will Like:
He was never called "Sam." Always Samuel.
Fun Fact for History Nerds:
Adams was gifted a slave from his mother-in-law. He immediately had her emancipated. Surrey would stay with the Adams family for nearly 50 years.
My Take on The Revolutionary: Samuel Adams:
He's more than just a beer! Stacy Schiff resurrects the actual Samuel Adams from the scrap heap by writing a biography that will surprise most people because they don't even know "Sam Adams" beer is actually based on a real-life person.
Schiff focuses on Adams' life leading up to the American Revolution. What I appreciated most about Schiff's book is her willingness to clearly point out the good and the bad throughout the book. Samuel Adams was not a selfless hero who flew above the fray. He was the fray and he caused the fray. He then reported on the fray and told everyone it was someone else's fault the fray even happened. Adams was a hero and a villain depending on which side you chose. Schiff never denies either side of him and it makes for a great read because you feel like you are reading an impartial documentary as opposed to a fawning treatment.
There is plenty to cover here. The revolutionary fathers did not always get along and for good reason. The egos were big, and the stakes kept getting bigger. Schiff's book keeps laser focused on Adams and keeps the scope intimate. A great read and a must for any Revolutionary War nerd.
(This book was provided to me as an advance read copy by Netgalley and Little, Brown and Company.)
Verdict:
It's a must-read biography. Buy it here!
If You Liked This Try:
The Revolutionary: Samuel Adams by Stacy Schiff