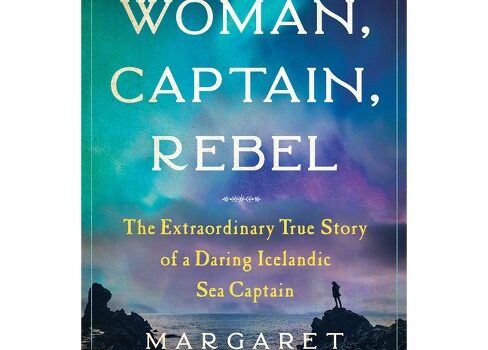 Brendan's Alternate Tagline for Woman, Captain, Rebel:
I would not recommend living in Iceland in the 1800s.
Quick synopsis:
The life of Captain Thurídur, Iceland's most famous female sea captain, in the late 1700s and early 1800s.
Fun Fact Non-History People Will Like:
In 1783, a massive volcanic eruption decimated Iceland which would ultimately kill 25% of the population from the event and resulting famine.
Fun Fact for History Nerds:
Thurídur separated from her husband relatively easily while it was nearly impossible most other places in the world.
My Take on Woman, Captain, Rebel:
This book is basically Forrest Gump, only the main character is a woman, born in Iceland in the 1700s, and doesn't fight in any wars. I mean this in the most positive way possible.
Woman, Captain, Rebel follows the life of Thurídur Einarsdóttir. She was a woman born in Iceland in 1777. She would lead an amazing life which saw her become a sea captain, landholder, repeated litigant, shop worker, and probably a few other things I am missing. Very often, authors will hold up a person as having a varied and exceptional life. Thurídur truly did and what made it even more extraordinary is that she very often ended up destitute and clawed her way back.
More than just a biography, this is the story of a small Icelandic town and their way of life. In just telling Thurídur 's story, Margaret Willson actually writes a very strong history of Iceland and vividly portrays the challenges of their day to day lives. This book has a lot going for it and it never seemed to slow down.
(This book was provided to me as an advance copy by Netgalley and Sourcebooks.)
Verdict:
A great book at a very little-known place and time in history. Read it. Buy it here!
If You Liked This Try:
Woman, Captain, Rebel by Margaret Willson