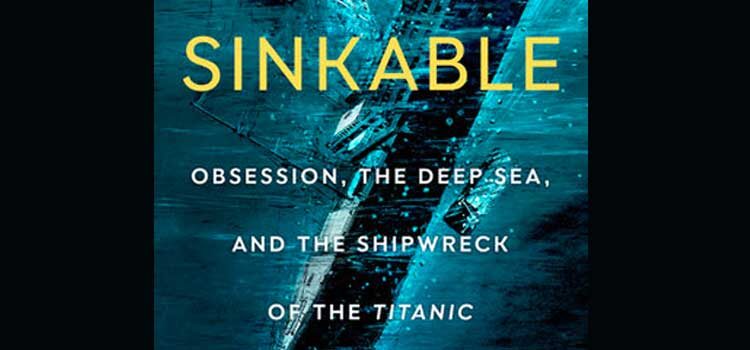 Brendan's Alternate Tagline for Sinkable:
Yet another reason not to go on a boat.
Quick synopsis:
A look at the history of ships and shipwrecks through the lens of the Titanic.
Fun Fact Non-History People Will Like:
Scientists believe the Titanic will disappear altogether within the next few decades.
Fun Fact for History Nerds:
Scientists also used to believe the ocean floor was smooth like a bathtub. Just saying.
My Take on Sinkable:
Just when you think you've heard everything about the Titanic, here comes another book with its own unique spin. Ostensibly about the wreck of the Titanic, Sinkable by Daniel Stone also looks at the wider world of ships and what happens when they sink in the ocean. He also takes a look at some colorful (and I mean colorful) characters who tried to raise the Titanic. I guess you can say some are still trying to raise the Titanic even though common sense and physics say it is impossible. It's important to dream.
The book is a breeze to read. It does open up its scope a bit in places which may be distracting to someone who only wants to hear about the Titanic and nothing but the Titanic. As an addict who loves anything about shipwrecks, I found the whole thing fascinating and fun when it's not sad.
(This book was provided to me as an advance read copy by Netgalley and Penguin Group Dutton.)
Verdict:
If you are into maritime history then you will find this book very interesting. Buy it here!
If You Liked This Try: