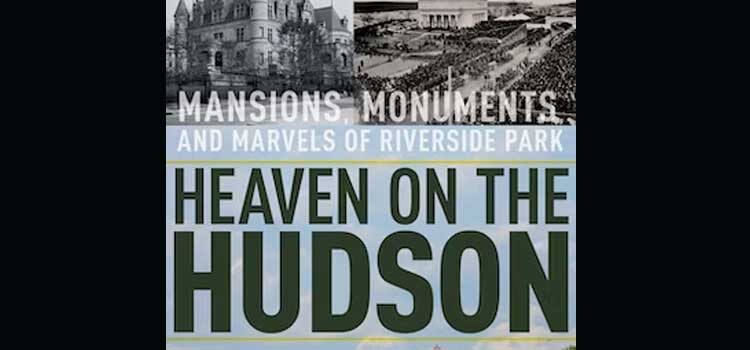 Brendan's Alternate Tagline for Heaven on the Hudson:
At one point, New York City wasn't all potholes.
Quick synopsis:
The story of how Riverside Park and Riverside Drive came to be in New York City.
Fun Fact Non-History People Will Like:
Edgar Allan Poe wrote "The Raven" while staying in a farmhouse on 84th Street.
Fun Fact for History Nerds:
11th Avenue used to be called "Death Avenue" because of the number of collisions.
My Take on Heaven on the Hudson:
Have you ever read a love letter to a city? Well, you are in luck if not because Stephanie Azzarone has written one to Riverside Park and Riverside Drive in New York City. "Heaven on the Hudson" looks at the often-ignored portion of the city which doesn't have the instantly recognizable aspects of Central Park or downtown Manhattan. 
A book like this can be very niche if not handled delicately. Azzarone is a longtime resident and her prose bears that out. (Additional fun fact: I grew up 25 minutes away!) She talks lovingly about various buildings and events which matured Riverside since the 18th century. She chooses her stories wisely to keep things interesting and moving along. This book is the equivalent of the friend at a party who loves a story so much that you get sucked in as well. I highly recommend getting the print version as the pictures are a huge part of the story.
Plus, there are a few scandalous episodes as well. That never hurts.
(This book was provided to me as an advance copy by Netgalley and Fordham University Press.)
Verdict:
If you love New York or architecture, then this is a must. Buy it here!
If You Liked This Try:
Heaven on the Hudson by Stephanie Azzarone