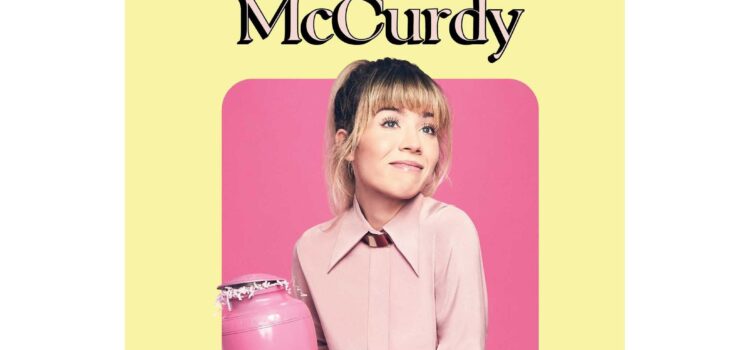 Brendan's Alternate Tagline for I'm Glad My Mom Died:
Thank God my mom is not like her mom.
Quick synopsis:
A memoir by former child star, Jennette McCurdy.
Fun Fact Non-History People Will Like:
Miranda Cosgrove seems like a good person and a good friend.
Fun Fact for History Nerds:
Ariana Grande seems like a jerk. You know, more so than she already seems.
My Take on I'm Glad My Mom Died:
I saw a lot of great reviews for this and thought, why not? I expected a few semi-shocking moments and maybe McCurdy is a good writer. It's not a bad thing to stay current with pop culture.
Holy hell, did I get way more than I expected. I have never seen any show with McCurdy, but I was vaguely aware of her as an actress. That said, she is a gifted writer. You may be reading this and thinking the same thing that I did at first, which is, "I wonder who ghostwrote this?" You will quickly find this cannot be written by anyone but McCurdy. This is a visceral book. McCurdy spares no details in pointing out how horribly her mother abused her. It is told in such a frank and straightforward way as to be totally disarming. Also, a ghostwriter would have tried to make excuses for McCurdy's own behavior and tried to make it all her mother's fault. There is a complete lack of self-preservation here and clearly McCurdy wrote it that way.
Let me be clear, this is a story about horrific child abuse. If you can't read something like that, do not read this book. However, if you want to read a very well written book which is not afraid to be honest about what abuse can look like, then I am not sure there is a better one out there. McCurdy's mother was sinister in a way not often discussed. Her manipulative nature should go on the hall of fame of terrible mothers.
Simply put, the title of the book will not seem all that objectionable by the time you get to the end.
Verdict:
An excellent book, but reader beware about the subject matter. Buy it here!
If You Liked This Try:
I'm Glad My Mom Died by Jennette McCurdy