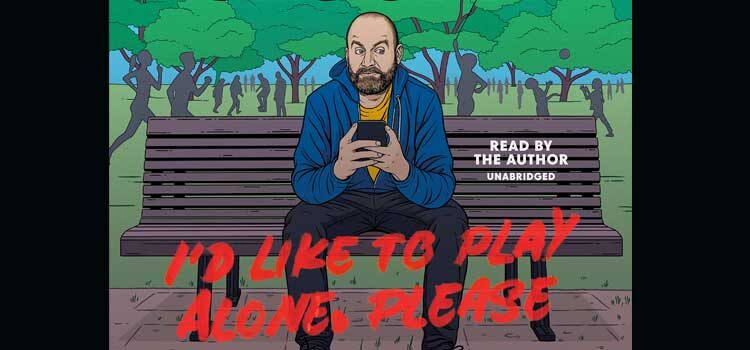 Brendan's Alternate Tagline for I'd Like to Play Alone, Please:
Same.
Quick synopsis:
Various essays on life by comedian, Tom Segura.
Fun Fact Non-History People Will Like:
It's not that kind of book.
Fun Fact for History Nerds:
Again, not that kind of book.
My Take on I'd Like to Play Alone, Please:
Full disclosure up front: I love Tom Segura and know enough of his stuff that I read it in his voice and cadence. As with any comedian who writes something, I suggest listening to their comedy first and see if it's for you.
If you don't like Segura's comedy, then this book will not change your mind. Admittedly, Segura makes it pretty clear he has no intention to. This is a collection of random essays which are mostly hilarious and sometimes heartfelt. A few are stories you have heard in any one of his specials. I loved it and will probably now rewatch a special or two.
Verdict:
A really fun book if you like Tom's humor. Buy it here!
If You Liked This Try:
I'd Like to Play Alone, Please by Tom Segura