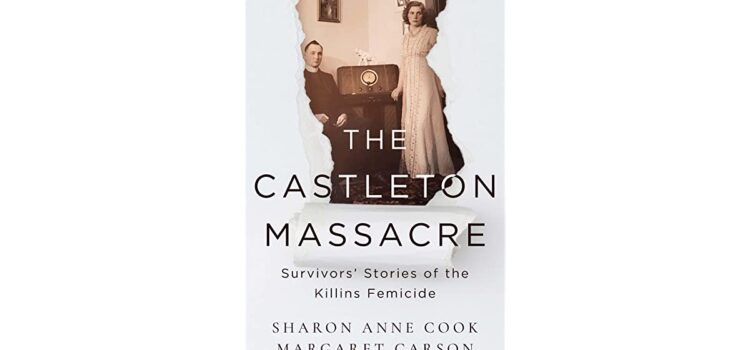 Brendan's Alternate Tagline for The Castleton Massacre:
This is why people need to go to therapy.
Quick synopsis:
The story of a family murder in Canada in 1963.
Fun Fact Non-History People Will Like:
The term "teenager" wasn't coined until the mid-1950s.
Fun Fact for History Nerds:
In the late 1950s, 20% of the Canadian population was part of the United Church of Canada which was created in 1925 by combining smaller Protestant denominations.
My Take on The Castleton Massacre:
This book will absolutely ruin your day, but not because it isn't well written. The story of a femicide in 1963 by a former preacher, The Castleton Massacre is both a memoir and a heart-wrenching true crime drama. In reading the description, I was prepared for more true crime than memoir but was pleasantly surprised to find it was the opposite.
Written by family members, this book looks at the lives of everyone involved, not just the killer. There is a long overdue push in true crime writing to focus more on victims than to glorify the killers and this work gets the balance perfectly. I was fascinated about how everyone came together from various walks of life before the massacre and found myself equally riveted about the lives of the survivors afterward.
If you are someone who just wants the blood and guts of a true crime novel, then you may be put off by the portions of the book which chronicle the lives of the family. However, for someone who wants a full accounting of a tragedy, this book will meet and exceed your expectations.
Verdict:
A very interesting book which is both a family history and true crime. Buy it here!
If You Liked This Try:
The Castleton Massacre by Sharon Anne Cook/Margaret Carson