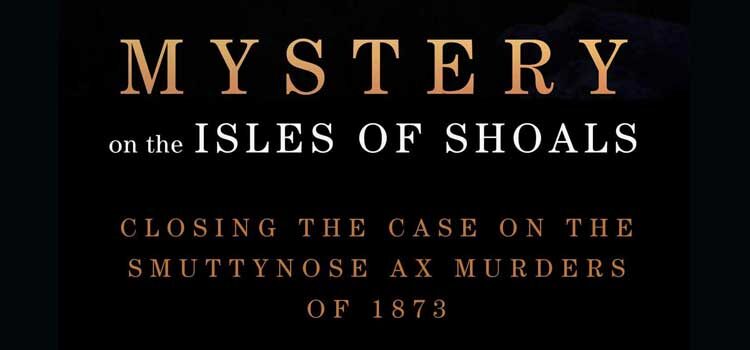 Brendan's Alternate Tagline for Mystery on the Isle of Shoals:
It's actually not a mystery who did it, but people like conspiracies.
Quick synopsis:
The murder of Karen and Anethe Christensen on the isolated Smuttynose Island in 1873.
Fun Fact Non-History People Will Like:
Smuttynose Island got its name from sailors who felt the seaweed on the island made it look like a "smutty nose." It has no sexual connotation, you perverts.
Oh, Blackbeard had his honeymoon there.
Fun Fact for History Nerds:
Celia Thaxter, a famous poet of the 1800s, lived on the Island of Shoals off and on throughout her life and wrote "A Memorable Murder" about the murders.
My Take on Mystery on the Isle of Shoals:
It's better when you take your time.
Robinson's book is very evenly paced but he also takes his time to make the reader understand the setting of the Isle of Shoals. The prologue takes up much more room than usual, but I personally believe it makes the murder and subsequent events more vivid. The Isle of Shoals has a rich history which needs to be explained and Robinson takes the time to do that.
The murder is very straightforward for the most part but still very compelling to read. The twist is actually the lack of a twist. People to this day think something else happened. Read and make the decision for yourself.
Verdict:
I loved it. It does not move as fast as most true crime novels but if you care about understanding a setting, then this is the book for you. Buy it here!
If You Liked This Try:
Mystery on the Isle of Shoals by J. Dennis Robinson