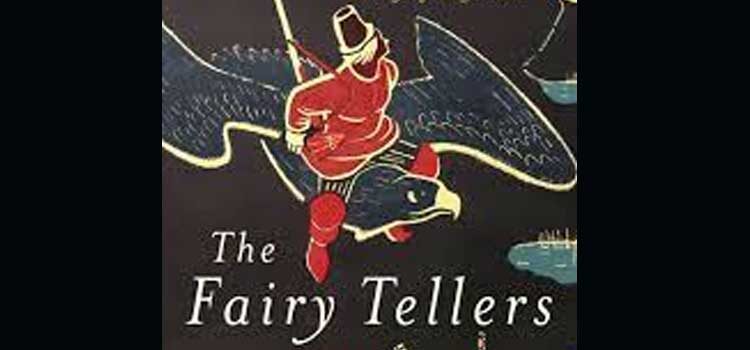 Brendan's Alternate Tagline for The Fairy Tellers:
Fairy tales are way more messed up than you remember.
Quick synopsis:
A look at some of the famous original fairy tellers in history.
Fun Fact Non-History People Will Like:
There's a fairy tale called Hans My Hedgehog. He rides a rooster and stabs a princess with his quills at one point. Yeah, you don't remember that one from grade school, do you?
Fun Fact for History Nerds:
Most of the people associated with fairy tales (like the Grimms) didn't write very many. They were mostly tales cobbled together from others.
My Take on The Fairy Tellers:
Nicholas Jubber's The Fairy Tellers is a fantastic read and it all starts with the prologue. By pulling the reader in with some very well placed self-awareness, Jubber talks like a fairy teller himself who winks at his audience before he launches into his story.
The Fairy Tellers focuses on multiple historical writers like the Brothers Grimm and Hans Christian Anderson and explains how they fit into the history of fairy tales. I thoroughly enjoyed how Jubber shows how very often these old stories were only being collected by the big names we associate with fairy tales. Jubber digs into their lives and illuminates their importance even though they may not have been the main authors of the stories we know so well.
Jubber does an amazing job because this easily could be a dry and boring read. However, Jubber injects the right amount of humor and recognition that a lot of these stories sound absolutely bonkers to us today. I mean they were really insane. It was a lot of fun to read.
Verdict:
This book is a fascinating look at something you never read about. Buy it here!
If You Liked This Try:
The Fairy Tellers by Nicholas Jubber