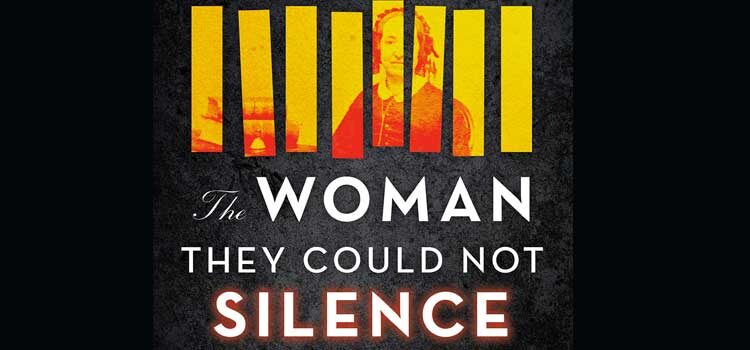 Brendan's Alternate Tagline for The Woman They Could Not Silence:
So, this is why no one wants to go to therapy.
Quick synopsis:
The story of Elizabeth Packard, who was forcibly committed by her husband for having an opinion. Yeah, really.
Fun Fact Non-History People Will Like:
In the 1860s, the leading cause of insanity in men was masturbation. Especially among shoemakers. No, I am not clever enough to have made that up.
Fun Fact for History Nerds:
Leading cause of insanity for women? Novel reading. I still believe this is true. Especially those damn romance novels.
My Take on The Woman They Could Not Silence:
Imagine a world where you can forcibly commit someone if you could get two doctors to agree that they were insane. Now imagine this world where "insanity" is so ridiculously defined as to encompass having any strong feelings about any subject at all. It's not hard to picture because this was basically the 1860s in America if you were a woman.
I especially love this book because it is a fantastic case of irony. Allow me to explain.
Elizabeth Packard became a real problem for her husband. She was starting to doubt his view of religion. While that may not sound bad, her husband was a pastor, and it was a huge problem for him. His plan? Throw her in the loony bin, of course!
Elizabeth would end up being committed and becoming an even bigger problem for her husband. In fact, she becomes a huge problem for any men in the U.S. who would ever try to pull what her husband did. Irony, indeed.
Verdict:
A great read about a woman you probably never heard about. Buy it here!
If You Liked This Try:
The Woman They Could Not Silence by Kate Moore