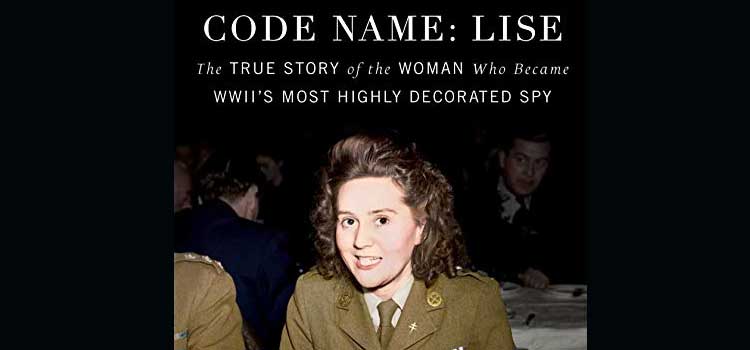 Brendan's Alternate Tagline for Code Name: Lise:
Want to be a spy? Not after reading this!
Quick synopsis:
Story of the Odette Sansom, the most decorated spy of WWII.
Fun Fact Non-History People Will Like:
Sansom was caught and tortured by the Gestapo repeatedly. She didn't give them a thing. Thank God she was a good guy and didn't join the mob instead.
She also taunted an SS soldier by showing him she broke out of her handcuffs after only 30 minutes because the soldier was incompetent.
Fun Fact for History Nerds:
The whole book is a fun fact. I had never heard of Odette Sansom before and now I'm pissed I hadn't. She was a legit badass.
My Take on Code Name: Lise:
The story is great. The book is great. It's a must read.
Odette Sansom does her part by being the epitome of heroic spy. She's stubborn, tenacious, and completely immune to compromise. It should have gotten her killed except she was as smart as she was stubborn.
Loftis makes this book so good by sticking to the facts. There is no extraneous characters or events. He tells you what you need to know to understand who everyone is and keeps the book moving at a breakneck pace. There are not many books that make me mad for needing to go to sleep. This one does.
This needs to be a movie yesterday. There was one in 1950, but Spielberg needs to get on this.
Verdict:
Read it. It's great. Buy it here!
If You Liked This Try:
Code Name: Lise by Larry Loftis