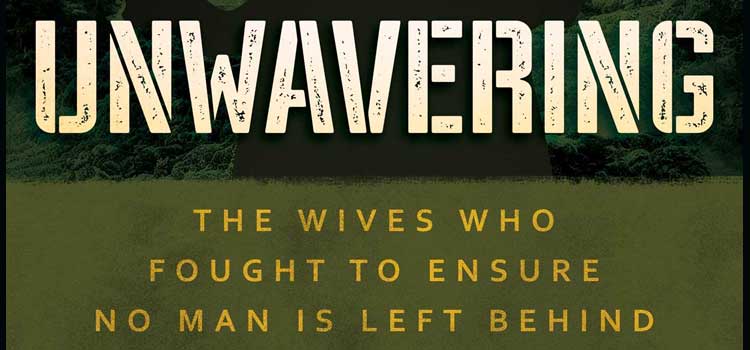 Brendan's Alternate Tagline for Unwavering:
Hell hath no fury like a military spouse.
Quick synopsis:
The story of the POW/MIA movement during the Vietnam War.
Fact for Non-History People:
There were 591 American servicemen repatriated in 1973 from Vietnam.
Fact for History Nerds:
643,000 tons of bombs were dropped on Vietnam over the three-and-a-half-year campaign known as Operation Rolling Thunder.
My Take on Unwavering:
Sometimes you need a book to highlight something so obvious that you previously missed. Nowadays, the POW/MIA flag is ubiquitous. Even as a former Army officer, I revered the flag and found it to be a comfort in rough times knowing the sentiment behind it. However, I never really knew the actual history behind the flag. As the son of a Vietnam vet, I am doubly at fault for this oversight. Luckily, Taylor Baldwin Kiland and Judy Silverstein Gray have written Unwavering to fix my ignorance.
Unwavering follows the beginning of the POW/MIA movement during the Vietnam war. The book covers an amazing amount of ground and follows dozens of people over decades. The authors write it almost like a novel and it makes the story much easier to follow without having to dive too deeply into every nook and cranny. There is a lot of information in here that you may not have known (just like I didn't) and it's written with clarity and care for the people covered within the pages. I highly recommend it.
(This book was provided as an advance copy by the publisher.)
Verdict:
A great book but also an important one. Buy it here!
If You Liked This Try:
Unwavering by Taylor Kiland and Judy Gray