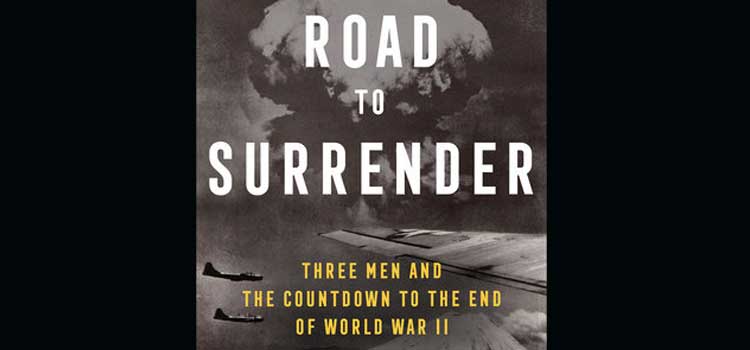 Brendan's Alternate Tagline for Road to Surrender:
It did not go down how you think it did.
Quick synopsis:
The story of the decision to drop the atomic bomb.
Fact for Non-History People:
Even after the dropping of the second atomic bomb, Japan's Supreme Council was deadlocked on whether to surrender.
Fact for History Nerds:
The firebombing of Tokyo is estimated to have killed more people in a 6-hour period than any other time in the history of war.
My Take on Road to Surrender:
Immersing myself in history, I run into a lot of people who complain there are too many World War II books. Road to Surrender by Evan Thomas is proof that we are nowhere close to over-saturation. Following three major players at the end of the war in the Pacific, Thomas eviscerates those who oversimplify the question, "Should we have dropped the atomic bombs on Japan?"
Thomas focuses on Henry Stimson, the U.S. Secretary of War, U.S. General "Tooey" Spaatz, and Japanese Foreign Minister Shigenori Togo. Each of them get their own spotlight although Stimson and Togo seem to have stronger narratives. Thomas writes so well it feels almost like a novel and the facts he lays out make it clear just how tangled the last days of World War II were. There are some new facts here unless you are a true scholar of the time, and the pertinent facts are laid out for all to see.
This is a fantastic book, and everyone should read it. Even those who don't like history will find this riveting.
(This book was provided as an advance copy by Netgalley and Random House Publishing.)
Verdict:
A great book that everyone should read. Buy it here!
If You Liked This Try:
Road to Surrender by Evan Thomas