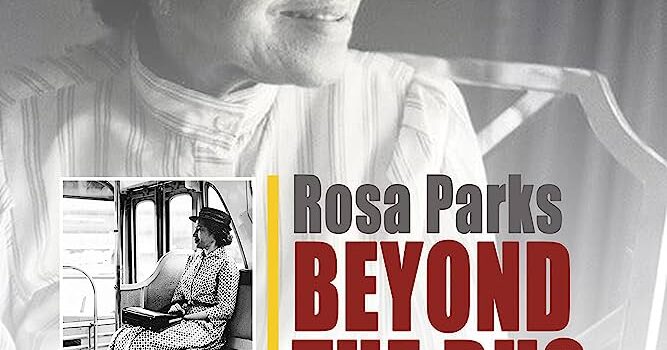 Brendan's Alternate Tagline for Rosa Parks Beyond the Bus:
She didn't just disappear after the bus incident.
Quick synopsis:
The story of Rosa Parks and her relationship with museum owner, H.H. Leonards.
Fun Fact Non-History People Will Like:
Rosa Parks was a supporter of the Black Panthers.
Fun Fact for History Nerds:
H.H. Leonards started her museum in Washington D.C. by maxing out A LOT of credit cards.
My Take on Rosa Parks Beyond the Bus:
Well, I did not see this story coming.
For many people, Rosa Parks disappears from history after her refusal to move from her seat on a bus. She still left an indelible mark on U.S. history, but her story doesn't stop there. This book fills in a later gap in her life that many people don't know. Mrs. Parks (and you better call her that) was assaulted later in her life and convalesced at the O Museum in Washington D.C. which was run by the author H.H. Leonards. Leonards writes about the many lessons she learned from Mrs. Parks.
It's not a history book, as Leonards is more focused on her own recollections and not telling a biographical portrait of Mrs. Parks. For example, there is a misidentification of a medal awarded to Mrs. Parks in the narrative. In a pure history book, it would be a cardinal sin. However, this book is more of a loving remembrance of an old friend. It is very enlightening and gives a completely different view of Mrs. Parks.
Verdict:
A story you could never hear anywhere else. Buy it here!
If You Liked This Try:
Rosa Parks Beyond the Bus by H.H. Leonards