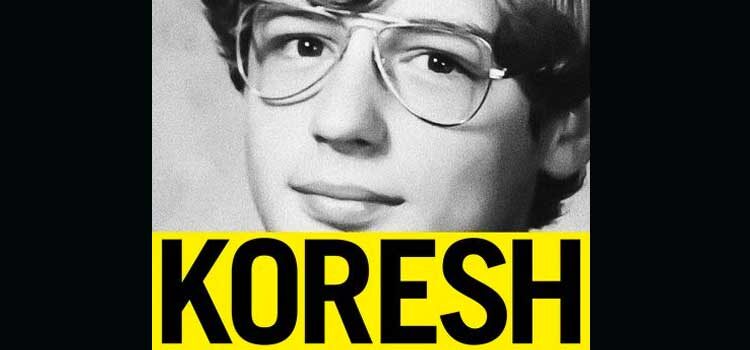 Brendan's Alternate Tagline for Koresh:
He was way more awful than you remember.
Quick synopsis:
The story of David Koresh and how his life led to the tragedy at Waco.
Fun Fact for Non-History People:
David Koresh's real name was Vernon Wayne Howell.
Fun Fact for History Nerds:
The Branch Davidians didn't exist because of Koresh. The sect was actually founded in 1955.
My Take on Koresh:
I was very young when Waco happened. I vaguely remember photos, people talking about it on TV constantly, and the word "cult" being thrown around very liberally. The story also seemed to completely disappear once it was over. Waco was a fiasco, but I never remember hearing exactly why in any sort of depth.
Stephan Talty provides (as far as I know) the first truly in-depth look at David Koresh (or Vernon Howell if you prefer). Talty spares no details as the first half of the book is Koresh's upbringing. To say you might feel a modicum of sympathy for Koresh would be an understatement. Very often, books will focus on salacious details to keep the book interesting. Talty, however, focuses on events which help you understand how Vernon Howell will become David Koresh. To be clear, some of these events are very salacious, but others are just heartbreaking. Vernon Howell was a loner but not an outcast. His innate sense of superiority grew from something quite different, and this portion of the book is a testament to how well Talty knows what details matter.
When the failed assault and subsequent siege start, the book does not lose any of its momentum. Talty walks an extremely fine line in this portion of the book which can be a minefield. Almost everyone agrees the government action at Waco was a spectacular failure. Talty doesn't place blame on any one source but highlights multiple points of view about where the breakdowns occurred. I felt like I was given the full story as opposed to being spoon fed what the author wanted me to believe.
Sometimes, you just have to fall back on cliches. I could not put this book down.
(This book was provided to me as an advance copy by Netgalley and Mariner Books.)
Verdict:
One of the best books of 2023. Read it! Buy it here!
If You Liked This Try: