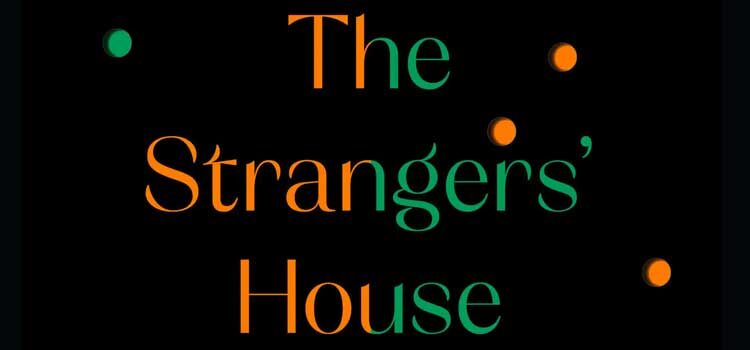 Brendan's Alternate Tagline for The Strangers' House:
Take a relaxing stroll through a sometimes-dangerous place.
Quick synopsis:
A look at some of the writers and poets of Northern Ireland.
Fun Fact Non-History People Will Like:
C.S. Lewis was born in Belfast, Northern Ireland.
Fun Fact for History Nerds:
Oscar Wilde and Samuel Beckett both went to Portora Royal School, but decades apart obviously.
My Take on The Strangers' House:
I can't quite tell you what Alexander Poots' The Strangers House is about. Sure, Northern Ireland and some of the writers who come from there or passed through. Is it history? Somewhat. Is it literary criticism? Yes, but not entirely. Is it an attempt by the author to understand a place that often defies explanation? Yes, definitely.
Generally, doing all of these things in one book is a total disaster. Somehow, Poots put together a book which seems to flow so easily that you can't help but float along with the narrative. In some ways, the book feels like a poem itself. You get short biographies of authors and events but just enough to understand how they connect to the greater narrative. You'll hear about the Troubles, but almost as a background detail to a piece of literature. It begs the question of what someone who knows nothing about Northern Ireland would take from this. However, as someone whose ancestors all came from Ireland, I can only speak as someone who has at least a baseline understanding of the people and topics in the book.
An author talking about other authors can come off as fawning, and at its worst, pretentious. Poots never falls into this trap. He doesn't tell the reader these authors changed the world. Instead, he just lets us know how important they are to him.
(This book was provided as an advance copy by Netgalley and Twelve Books.)
Verdict:
It's literary comfort food. Read it. Buy it here!
If You Liked This Try:
The Strangers' House by Alexander Poots