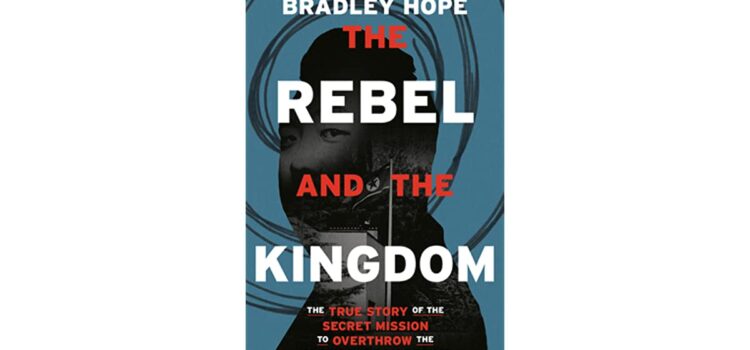 Brendan's Alternate Tagline for The Rebel and the Kingdom:
You should always have a plan B when raiding an embassy.
Quick synopsis:
The story of an armed raid on a North Korean embassy and the person who made it happen.
Fun Fact Non-History People Will Like:
North Korea divides their people into 51 categories. About 75% of the country has almost no access to a comfortable life.
Fun Fact for History Nerds:
During the Korean War, the U.S. dropped about 625,000 tons of bombs on North Korea over two years.
My Take on The Rebel and the Kingdom:
This book asks a very simple question. Why aren't we more upset about the way North Korea treats its people? Well, there is a man who was very upset about it, and he tried to do something about it. It went very badly.
The Rebel and the Kingdom by Bradley Hope looks at the activities of Adrian Hong as he tries to take on the North Korean government. If I had to describe his activities, it would probably be "over-the-top." Hong's life makes for a compelling read because he seems capable but out of his depth, passionate but soft-spoken, and finally, organized but delusional. The main event of the book is an invasion of sorts that I won't describe here.
Hope writes a lean narrative, and it works very well for the subject matter. Hong is an enigma anyway, but too much background would drown out the forceful aspects of this story. While the focus is Hong, Hope is also putting a spotlight on how the world is turning a blind eye to the North Korean people. Hong may not have made the right decisions, but at least he did something.
(This book was provided as an advance copy by Netgalley and Crown Publishing.)
Verdict:
A really great book that asks some hard questions. Read it. Buy it here!
If You Liked This Try:
The Rebel and the Kingdom by Bradley Hope