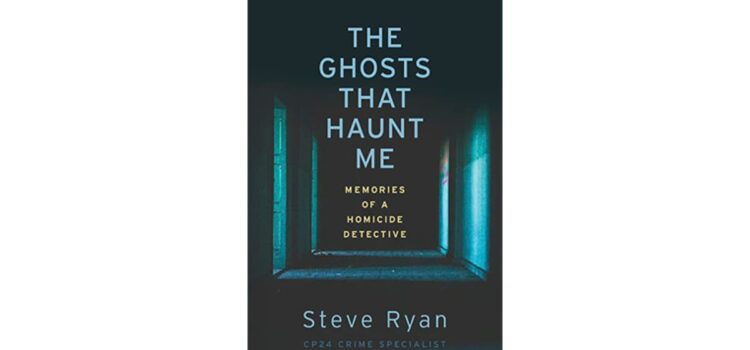 Brendan's Alternate Tagline for The Ghosts That Haunt Me:
And now they'll haunt you, too!
Quick synopsis:
Retired Toronto detective Steve Ryan chronicles the cases which still haunt him today.
Fun Fact Non-History People Will Like:
Steve Ryan is now a crime analyst for a Canadian TV station.
Fun Fact for History Nerds:
Toronto is the 4th largest city in all of North America but has a lower homicide rate than multiple Canadian cities (usually, depends on the year).
My Take on The Ghosts That Haunt Me:
Now for something completely different than the normal true crime fare. The Ghosts That Haunt Me by Steve Ryan is not your typically true crime book. This is not a memoir where a grizzled detective tells you how amazing he is at solving crimes. It's also not about sensationalizing a bunch of well-known murder cases. Instead, this is a blunt and concise retelling of six crimes which have stayed with author Steve Ryan well after retirement from the homicide squad with the Toronto PD.
For those looking for blood and guts or the deep dive into a killer's mind, you will be disappointed with the book. However, I loved it. I felt Ryan told these stories because he had to get them on paper. It was not done to became a bestseller, but because these nightmares are keeping him up at night and he believes the act of writing them down may actually ease that burden. I also appreciate how Ryan keeps the victims in mind in the narrative. Very often, true crime leans toward obsession with the murderer and their deeds. I felt like this book very much was written with the victims in mind and that's just the sign of a good cop. I highly recommend it while warning the reader that Ryan is not kidding about these stories being haunting.
(This book was provided to me as an advance copy by Netgalley and Dundurn Press.)
Verdict:
An excellent book that lives up to the title. Buy it here!
If You Liked This Try:
The Ghosts That Haunt Me by Steve Ryan