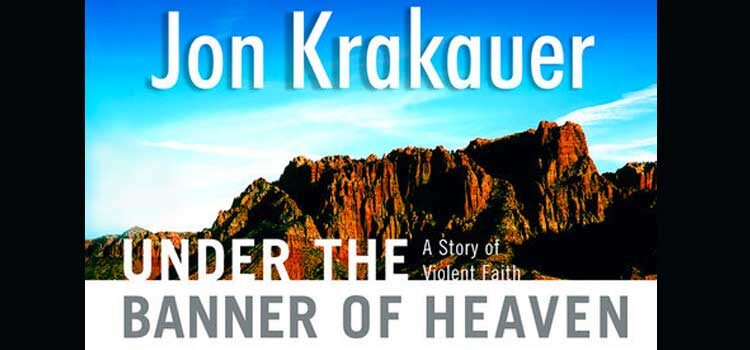 Brendan's Alternate Tagline for Under the Banner of Heaven:
Multiple spouses just sounds exhausting.
Quick synopsis:
A book focused on Mormon Fundamentalism and a horrific double murder.
Fun Fact Non-History People Will Like:
In the fundamentalist stronghold of Colorado City, 78% of the population receives food stamps.
Fun Fact for History Nerds:
An actual sentence in this book ends with, "she unwittingly became a stepmother to her stepmother, and thus a stepgrandmother to herself." Ew.
My Take on Under the Banner of Heaven:
This book is gross on so many levels. Jon Krakauer is doing two things in this book. First, he tells the story of a double murder in Utah where a woman and her baby are killed by her brothers-in-law. There is no big mystery, and you know precisely what happened very early on. The second part of the book is the unraveling of the fundamentalist Mormon teachings which led to the two men becoming radicalized.
If you just want a straight true crime book, then this will not really be for you. This book is more about the fundamentalist faith and what it does to the societies it touches. This also includes a look at the basic foundations of the Mormon faith and its history.
Krakauer is not trying to criticize the Mormon faith, but at the same time he doesn't pull any punches, either. There are some really unsettling revelations about the foundations of the church.
Also, this book recently became a miniseries on TV. The miniseries is much more about the double murder and takes some liberties but is also excellent, like this book.
Verdict:
A great book. Read it. Buy it here!
If You Liked This Try:
Under the Banner of Heaven by Jon Krakauer