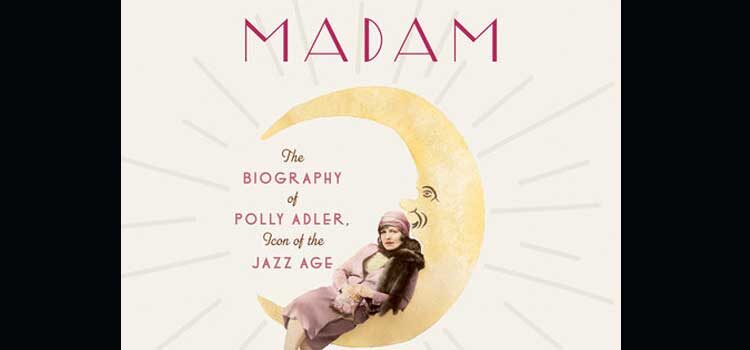 Brendan's Alternate Tagline for Madam:
Our grandparents never told us these stories.
Quick synopsis:
The story of Polly Adler, a very famous madam during the jazz age of New York City.
Fun Fact Non-History People Will Like:
After 1900, out of wedlock sex went from 13% to 51%.
Fun Fact for History Nerds:
The Jewish population of New York City around this time as about 20%. However, they ran 50% of the brothels. Apparently, they were just very good at it.
My Take on Madam:
Remember how all of our parents and grandparents made us think sex was dirty and would ruin your life if you had it before marriage? Those big hypocrites!
Polly Adler was a madam in New York City for decades. In that time, she became friends (or had clients) who were the who's who of the Roaring 20s. Most of them were mobsters, "Lucky" Luciano, Al Capone, and other luminaries like Frank Sinatra or Franklin D. Roosevelt. I won't tell you why they are in the book, but you can make some guesses.
Debby Applegate wrote a hell of a book. You feel like you actually know Polly as you read along about her immigration without her family, her struggle to make her way in the world, and the constant strain even when she was on top. It's very easy for books like this to overstay their welcome or get too distracted by the other big names who come into Polly's life. Applegate never loses sight of Polly, and the book is that much better for it.
Verdict:
An absolutely fantastic book. Read it. Buy it here!
If You Liked This Try: