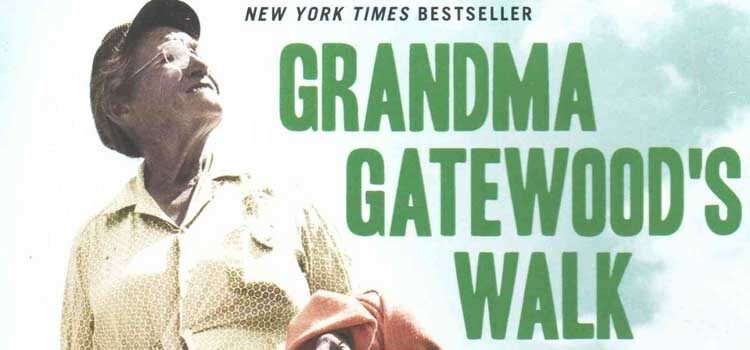 Brendan's Alternate Tagline for Grandma Gatewood's Walk:
Prepare to have no good argument against getting that walk in today.
Quick synopsis:
The story of Grandma Gatewood walking the whole Appalachian Trail.
Fun Fact Non-History People Will Like:
Oh, forgot the important parts. She was 71 when she walked the ENTIRE trail which is 2,050 miles.
Fun Fact for History Nerds:
She barely brought anything with her! I go for a day hike with a slight chill in the air and I am bundled up like Randy from A Christmas Story.
My Take on Grandma Gatewood's Walk:
I feel so lazy and weak.
Grandma Gatewood (whom I will call GG from here on out for funsies) just felt like going for a long walk. A 2,050-mile walk. She didn't tell her family and she didn't try and make a big deal out of it. She grabbed the bare necessities (and I mean that in an almost literal sense) and started walking.
Montgomery weaves in previous portions of GG's life to explain why she might have decided the walk was something she wanted to do. I won't spoil it, but it's a convincing argument why GG maybe needed some alone time.
Overall, other than feeling extremely lazy, this book just makes you feel good. You feel good about a woman who wasn't doing something for publicity. She just wanted to do it. You feel good about the people who helped her along the way. History usually crushes your soul so this is a nice change of pace!
Verdict:
You want to feel good about humanity? Read this. Buy it here!
If You Liked This Try:
Grandma Gatewood's Walk by Ben Montgomery