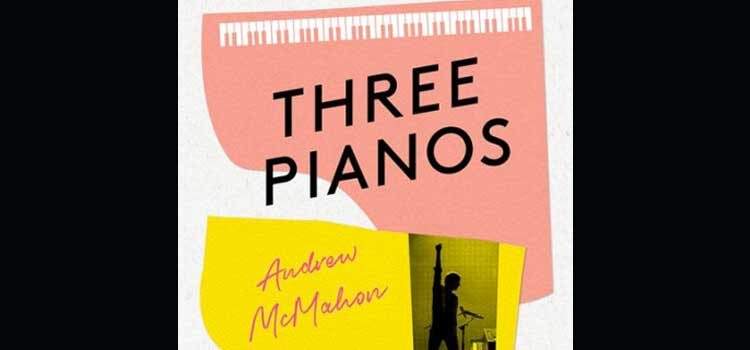 Brendan's Alternate Tagline for Three Pianos:
Sex, drugs, rock and roll. A tale as old as time.
Quick synopsis:
A memoir of Andrew McMahon. He was the lead singer/songwriter of Something Corporate, Jack's Mannequin, and Andrews McMahon in the Wilderness (duh).
Fun Fact Non-History People Will Like:
Andrew drinks a lot and does a lot of drugs! Cue shocked emoji face!
Fun Fact for History Nerds:
It's a memoir. There usually isn't much for history nerds in these.
My Take on Three Pianos:
Andrew McMahon has been in a few bands. I am a big fan and took a shot on this one.
I…kind of liked it? Here's the thing, memoirs are anathema to a history nerd. The subject is writing about themselves in a generally salacious way. Andrew is 39 and he seems to be working through some things. He's in therapy and it seems like he is starting to see how he can be difficult with those around him. Also, he doesn't spill the tea (as the kids say). He often glosses over big moments by not naming names or even naming the songs they inspire.
There is a germ of a very good biography here but written by McMahon everything kind of gets crushed by his overwrought prose and lack of distance from the material. He's a good writer, but I don't know that he is the best judge of his own choices.
If you love his stuff, you may like it. If not, I don't think there is any chance you do.
Verdict:
If you don't know his music, there isn't much here. If you are a fan of his music, there is some very interesting tidbits which you will enjoy reading. Buy it here!
If You Liked This Try:
Three Pianos by Andrew McMahon