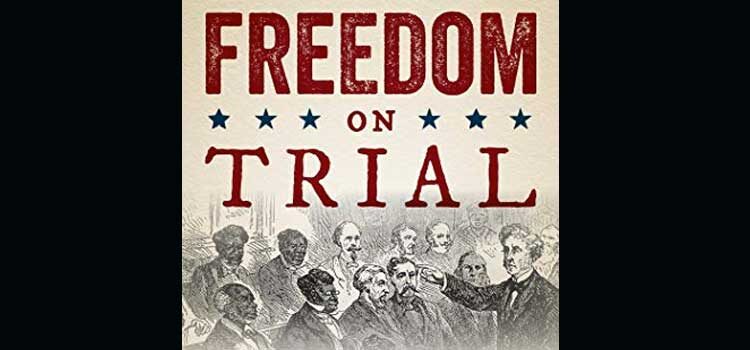 Brendan's Alternate Tagline for Freedom on Trial:
Technically it was the KKK on trial. So "Idiots on Trial" would also work.
Quick synopsis:
A look at the Ku Klux Klan trials of South Carolina right after the Civil War.
Fun Fact Non-History People Will Like:
During the Ku Klux Klan trials, the juries were mostly black. The KKK was so prevalent, and you needed to take an oath saying you weren't one to be on a jury. That left only Black people.
Fun Fact for History Nerds:
We take testifying in your own defense for granted. Maine, in 1864, was the first state to allow the accused to testify.
My Take on Freedom on Trial:
Reading anything about the post-Civil War era in the South is usually quite soul crushing. Freedom on Trial by Scott Farris has some triumph mixed in with the soul crushing. Not only that, Farris identifies one of his own family as a former KKK member who took part in some of the actions of the Klan in South Carolina. Lots of people avoid airing dirty family laundry. Farris leans right into it.
We know the basics. After the Civil War, the KKK was born and started terrorizing Black Americans and any White Americans (read: Republicans) who tried to stop them. The Klan took over most aspects of southern American life. Who is going to do something about it? Good ol' Ulysses S. Grant of course! Well, and a few former Confederates it turns out.
Farris writes a detailed story, but it doesn't drag. Some justice is found, and some is elusive. It may make you wish you could go back and create an anti-Klan force, but time travel isn't available. Yet.
Verdict:
This is a good book especially if you don't know about the time. Buy it here!
If You Liked This Try:
Freedom on Trial by Scott Farris