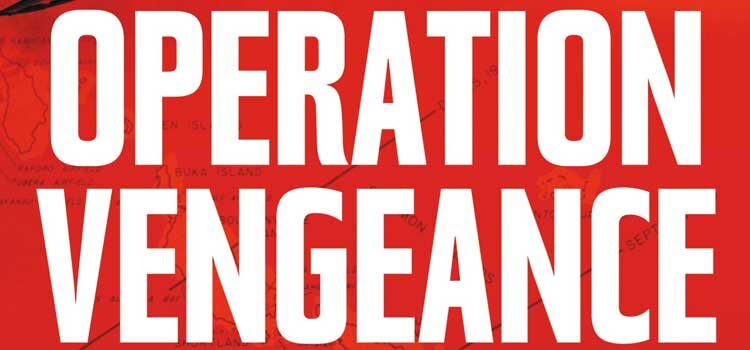 Brendan's Alternate Tagline for Operation Vengeance:
It does not pay to sneak attack the U.S.
Quick synopsis:
The story of the mission to kill Japanese Admiral Isoroku Yamamoto, the architect of the attack on Pearl Harbor.
Fun Fact Non-History People Will Like:
Isoroku Yamamoto intended to attack Pearl Harbor after Japan announced formal declaration of hostilities against the U.S. He didn't realize he executed a "sneak attack" until a year later.
Fun Fact for History Nerds:
Isoroku Yamamoto went to Harvard.   
My Take:
Isoroku Yamamoto always knew Japan was doomed against the Unites States in World War II. In fact, he liked the U.S. just fine. He spent years in the U.S. and although he was fond of it, he was always wary that one day it would be his enemy. He made plans how to fight if it came to that.
His conclusion after putting together all his plans? Japan would lose unless they could score enough early wins and disillusion the American people who would beg for armistice. If not, he knew it was impossible to win.
Even someone who hates history knows how that went. But did you know how the war ended for Yamamoto? Well, that's what Operation Vengeance is.
Dan Hampton tells the whole story including a detailed narrative of the Guadalcanal Campaign, which made the operation possible. While Hampton is detailed, he does not get bogged down and keeps the narrative moving with no let up. He also has no problem pointing out who he thinks acts like an idiot which I personally enjoyed immensely. If you can back up your accusations (and he can), then I am all for it.
Verdict:
A great World War II book for any audience. Buy it here!
If You Liked Operation Vengeance Then Try:
Operation Vengeance by Dan Hampton