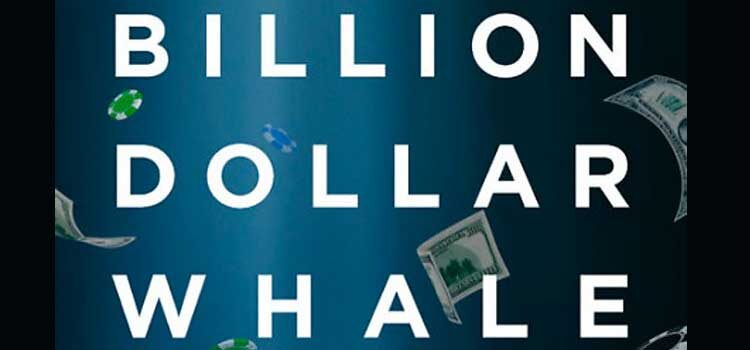 Brendan's Alternate Tagline to Billion Dollar Whale:
Apparently you don't need money to make money.
Quick synopsis:
The story of how Jho Low stole billions of dollars from various entities.
Fun Fact Non-History People Will Like:
The money stolen was partially used to fund the making of the movie The Wolf of Wall Street. Irony at work!
Fun Fact for History Nerds:
Nothing much unless you are really into finance. In that case, you are on the wrong blog.
My Take on Billion Dollar Whale:
Jho Low did some outlandish things. He threw monstrous parties which cost millions because he could. He also didn't care because he wasn't using his own money.
Low hung out with celebrities, heads of state, and models. He spends money like he will be punished for keeping it. This book and movie have been done before, but this book ultimately underwhelmed me.
I think the problem is that there is a repetitiveness to Low's actions and the way he gets away with everything is less than exciting. He moves money around banks and convinces people to look the other way. His story as a whole is outlandish, but his actions seem almost mundane when taken piece by piece.
The book is not bad, and the authors do a good job with what they have since some of it is still not fully known. However, there are better books on subjects like this. Or watch The Wolf of Wall Street.
Verdict:
It's fine if you are into economic crime, but the recommendations below are better page turners. Buy it here!
If You Liked This Try:
Billion Dollar Whale by Tom Wright/Bradley Hope