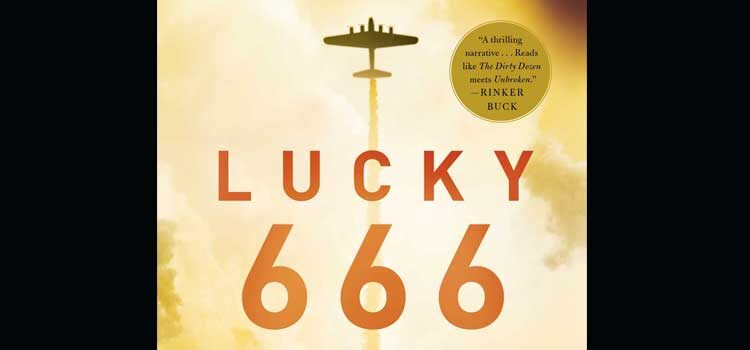 Brendan's Alternate Tagline for Lucky 666:
Sure, why not just build your own plane during World War II.
Quick synopsis:
The story of the Old 666, a B-17 bomber put together with scraps in Papua New Guinea in World War II.
Fun Fact Non-History People Will Like:
The main event of the book is the longest continuous dogfight in U.S. Air Force History.
Fun Fact for History Nerds:
The crew is still the most highly decorated combat aircrew in U.S. history. 
My Take on Lucky 666:
Oh, sure. If no one will assign you a plane, just build one! Sounds pretty simple to me.
This book focuses on Old 666, a B-17 bomber put together by pilot Jay Zeamer and his crew. This book is ostensibly about Old 666's most famous mission which was almost the perfect definition of a suicide mission you see in movies.
However, the bulk of the book is about how these crew members came together with Jay Zeamer and his bombardier Jay Sarnoski in the Pacific theater. With all the reading I do, I find the Pacific is often given short shrift in any history of World War II unless it is the sole focus of a book like this one. Drury and Clavin vividly describe what it was like to be in the Pacific with Japan dominating the area and the U.S. sending most of their resources to fight the Nazis.
The final air battle described in the book is the best part, but everything else is pretty fantastic.
Verdict:
A great World War II book which puts the Pacific theater in a clearer light than most books. Buy it here!
If You Liked This Try:
Lucky 666 by Bob Drury and Tom Clavin