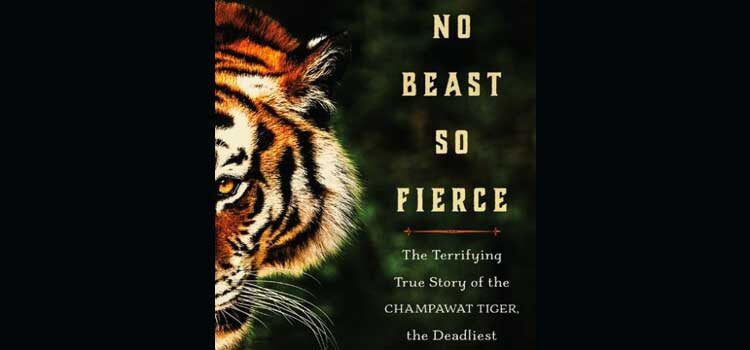 Brendan's Alternate Tagline for No Beast So Fierce:
Well, I won't look at the Cincinnati Bengals the same way again. They represent a murderer!
Quick synopsis:
The story of deadliest animal in history: the Champawat Tiger.
Fun Fact Non-History People Will Like:
The Champawat Tiger killed 435 people. Yes, you read that correctly.
Fun Fact for History Nerds:
A Bengal Tiger can kill you just by hitting you with its paw.
My Take on No Beast So Fierce:
It was a showdown for the ages. The Champawat Tiger had killed 435 people and now was being tracked by Jim Corbett, at the beginning of a career that would catapult him to becoming the most successful hunter of man-killers in history.
But first, we get 100 pages of anything but that. This book is both great and very frustrating. The portion of the book which focuses on Corbett and the tiger are fantastic. We learn who Corbett is, the danger he is facing, and the hunt he goes on. Unfortunately, there is the first 100 pages.
Huckelbridge dives into the society of the surrounding area in depth. Actually, also for the decades and decades before as well. And he dives into the environmental factors. Also, the human factors. It goes on for what seems like forever.
I don't want to dismiss all of Huckelbridge's world building. There are some very interesting facts which you need to know before the hunt begins. However, this book is ten times better if an editor cut down the first 100 pages into about 40.
Verdict:
The second half of the book is great, but the first half is a real slog. Skim the first 100 pages then start paying attention. Buy it here!
If You Liked This Try:
No Beast So Fierce by Dane Huckelbridge