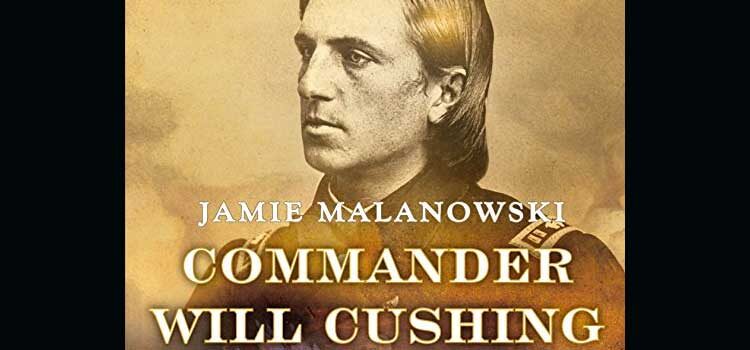 Brendan's Alternate Tagline for Commander Will Cushing:
This mofo was CRAZY! 
Quick synopsis:
A biography of Commander William Cushing with a major focus on his bonkers actions in the military during the Civil War. 
Fun Fact Non-History People Will Like:
Cushing was basically an action movie hero. The big event in his life was during the Civil War when he placed a bomb on the Confederate ironclad CSS Albermarle and DETONATED IT WHILE HE WAS STILL THERE. YES, HE LIVED. 
Fun Fact for History Nerds:
Cushing was one of many brothers who distinguished themselves. One of his brothers was posthumously awarded the Medal of Honor at Gettysburg. Another was killed fighting Apaches after the Civil War and one other brother served but actually lived. So, the Cushing family had a 25% survival rate in the military. 
My Take on Commander Will Cushing:
If you look at Cushing's actions with the Albermarle in a vacuum, then you see a man who performed a heroic action in a very difficult time. However, Cushing was not a one hit wonder. 
He typified the term "suicide mission." In fact, by the end of the book I really wanted to know if he suffered from some sort of mental illness where all regard for personal safety is snuffed out. It worked out pretty well for him. He was the youngest at that time to ever be promoted to Commander in the U.S. Navy.
Malanowksi has both a lot to work with and at the same time not all that much. Cushing only lived to be 32 years old. He packed a lot of (suicidal) life into those 32, though.
Verdict:
Good book for Civil War buffs and novices. Read it. Buy it here!
If You Liked This Try:
Commander Will Cushing by Jaime Malanowski