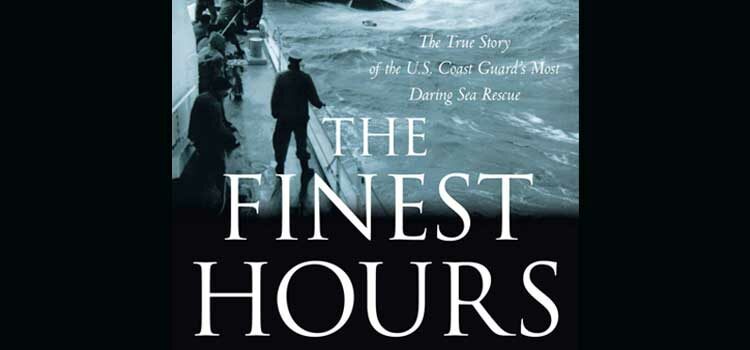 Brendan's Alternate Tagline for The Finest Hours:
Two shipwrecks for the price of one!
Quick synopsis:
The story of two oil tankers in distress off Cape Cod in 1952 and the effort to save the crew by the Coast Guard.
Fun Fact Non-History People Will Like:
Both distressed ships split in half! And kept floating for hours! Did you know they could do that because I certainly didn't?
Fun Fact for History Nerds:
Even an old Army vet needs to give props to the Coast Guard here. The book lets you know their regulations on going out in bad storms. I hate boats, and this made me hate them more.
My Take on The Finest Hours:
Tougias knows about shipwrecks. He has written quite a few and can write a hell of a yarn about the crews and their efforts to survive. As someone who has spent a lot of time on Cape Cod, I may be biased, but I think this is his best work.
The book is a quick read even though there is a lot of ground to cover. Tougias and Sherman need to explain why the ships broke apart in the first place, introduce all the crew and Coasties, and then tell the story. It moves very fast, but you don't feel like anything has been left out.
While the rescue tells some truly harrowing stories of life and death, the aftermath comes across even more poignant. Without giving away too much, sometimes heroes are not heroes to everyone.
Stories like this are why I went in the Army and not the Navy or the Coast Guard. Screw that!
Verdict:
Great book and could be read by any audience. It doesn't give more detail than it needs to and moves at a great pace for general audiences. Buy it here!
If You Liked This Try:
The Finest Hours by Michael Tougias