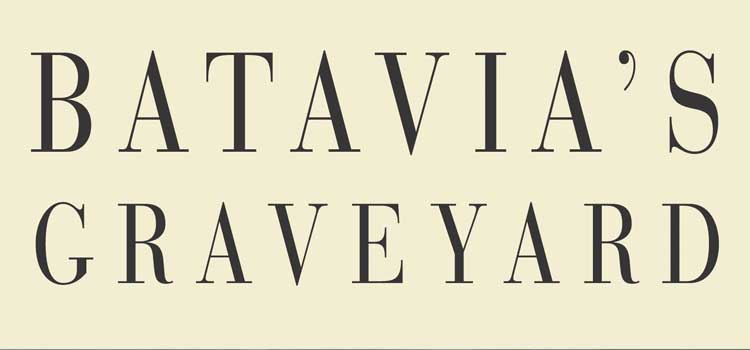 Brendan's Alternate Tagline for Batavia's Graveyard:
Well, this escalates quickly.
Quick synopsis:
The story of the Dutch ship, the Batavia in 1628. Oh, that doesn't sound interesting? How about the subsequent mutiny, murder, and final battle on the beach for the lives of all who still lived?
Fun Fact Non-History People Will Like:
Do I need to repeat myself? Mutiny, murder, and final battle on the beach for the lives of all who still lived.
Fun Fact for History Nerds:
There was a woman named Lucretia Jans, who was an object of affection for the mutineers. Later, a law was passed which referenced the Batavia incident limiting woman's access on long voyages. I don't know how attractive Jans was, but I have a feeling the mutiny and murder was going to happen either way.
My Take on Batavia's Graveyard:
Holy hell this escalates quickly!
Seriously, this book (and Joan Druett's Island of the Lost) made me fall in love with reading history again. What you have here is one of the craziest stories you have never heard before. I honestly googled as soon as it was done to check that it actually happened.
The basic story is this heretical psycho named Cornelisz (not a typo) hatches a plan to wreck the ship off Australia and start a new life. Oh, he also foments mutiny, rape, murder, and various other horrible things when the survivors get stuck off shore.
Mike Dash does an amazing job with the subject. For non-history nerds, the first part may seem a little slow. Dash takes his time setting the stage and explaining the major players. For history nerds, you know the information is so important in understanding the entire scenario. And then it's as if the book completely turns 180 degrees and becomes an adventure book the likes of which are not replicated anywhere else. It is crazy, brutal, and reads like a Hollywood movie.
Verdict:
READ THIS BOOK. Disclaimer: Mike Dash is a friend of the blog who did an interview with me. However, I reached out to him because this book is amazing. So there. Buy it here!
If You Liked This Try:
Batavia's Graveyard by Mike Dash