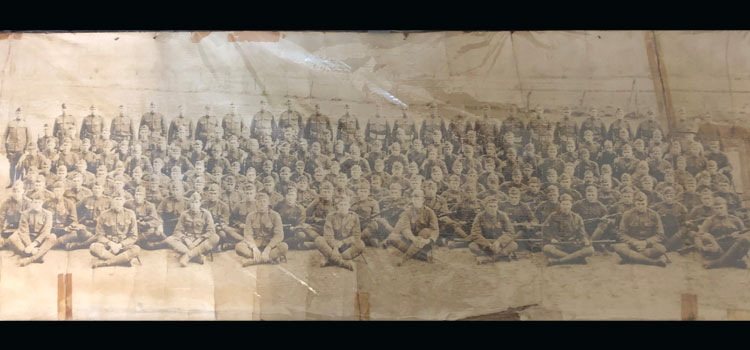 The final installment of my search into Charles Dawson through his World War I photo. For Part I, go here. For Part II, go here.
Once Charles and his unit landed in France, it didn't take long for them to get into the thick of it. And by thick of it, I mean the deadliest military campaign in American history: the Meuse-Argonne Offensive. This campaign was part of the larger final push in eastern France which continued right up until the armistice in November 1918.
American losses were staggering with over 26,000 killed and 95,000 wounded. These numbers are too large to even fathom, but in the absence or words, take a look at this picture: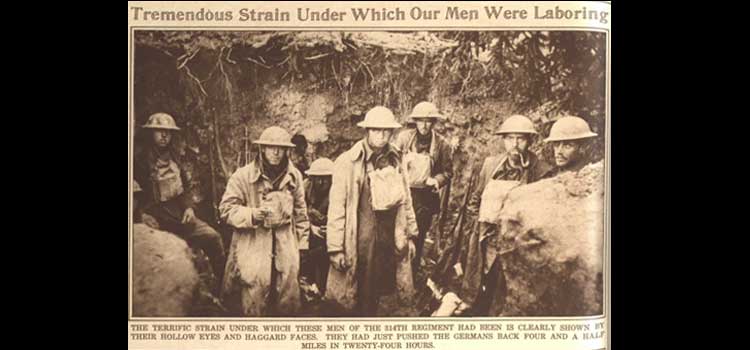 The "hollow eyes" certainly give you an idea of the hell on Earth they were enduring. Germans weren't the only danger. Just as deadly and harder to combat was the Spanish Flu. When all is said and done, attrition of the 314th was 50% of their combat readiness. This meant for every 2 men, 1 was a casualty in the Meuse-Argonne Offensive. But at the end of the offensive, the war was won.
Which brings me to the best the best part of our original picture. I had deciphered everything else within the picture, but one date was elusive. At the bottom, I can make out "Yves-Polin," "Ma," and "1919." Putting that all together, I found out Yves-Polin was a very small place in Western France and I'll never know whether it is May or March 1919. What I do know is that the fighting was over by this time and the unit was clear on the other side of France from where the battle ended.
Putting all of my information together and I realized this is a picture of D Company, 314th Infantry on the eve of their return home. These are the survivors of one of the worst wars ever fought. And Charles Dawson was one of them.
History Detective: Charles Dawson Part III