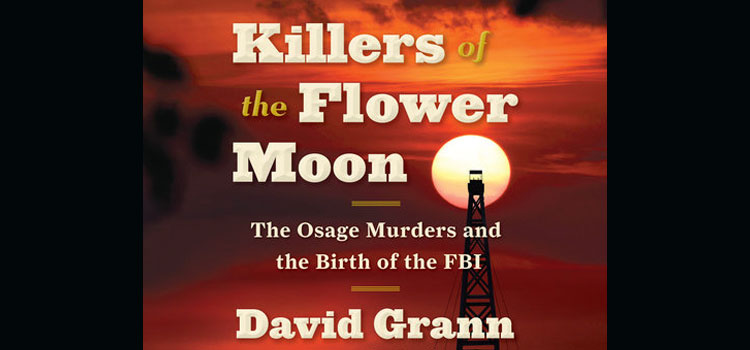 Brendan's Alternate Tagline for Killers of the Flower Moon:
Damn, white people look really bad after reading this one.
Quick synopsis:
Investigation into the Osage Indian murders of the 1920s.
Fun Fact Non-History People Will Like:
The Osage Indians in the 1920s were the richest people per capita in the world because they were settled on an area that turned out to be rich with oil.
Fun Fact for History Nerds:
Grann's description of how American Indians decide tribal rights is fascinating. It takes up more space than I have here but is worth the read to see how even in the 1920s there was a heavy discussion around genealogy.
My Take on Killers of the Flower Moon:
I am not sure if this can be considered the "good" part, but the entire book is a breakdown of widespread corruption where nearly all aspects of local government is involved. Grann slowly pulls back the veil in the communities in and around the Osage land and it truly gets worse and worse every time he reveals a new perpetrator or a new victim. This book is proof not all conspiracy theories are theories. Sometimes the government is out to get you. Grann does a great job of setting the stage and slowly illuminating facts of the case.
And when you get towards the end and you begin to think, "thank God there is no more horrible things done to these people" …. nope. It gets worse to the very last pages. As my tag line suggests, white people do not look good in this one. I needed a drink at the end.
Grann's title is the one misleading aspect of this book. I am not sure Grann earns the "Birth of the FBI" tagline. Grann does discuss some of the internal politics and shows how it helped and hurt the case from beginning to end. However, I think if someone were looking for a good book centered on the FBI, they would be disappointed with this one. The book is still great anyway.
Verdict:
This is a must read. It is factual and well-paced. Buy it here!
If You Liked This Try:
Killers of the Flower Moon by David Grann