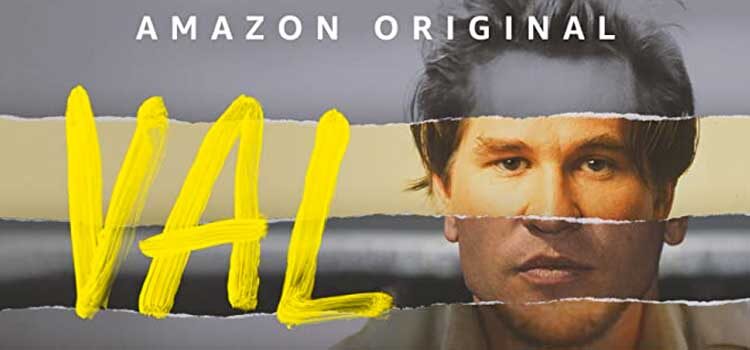 Brendan's Alternate Tagline for Val:
The Iceman shows his softer side.
Quick synopsis:
A video autobiography of actor Val Kilmer.
Fun Fact Non-History People Will Like:
Val Kilmer went to Julliard and is the youngest person ever accepted into their drama school.
Fun Fact for History Nerds:
Kilmer didn't want to be in Top Gun since he felt it glorified war.
My Take on Val:
Ever watch something which seems charming throughout but then it ends, and you aren't sure how you felt about it? Yes, this is one of those.
Val is put together by Val Kilmer and is at times funny, tragic, bewildering, confusing, self-serving, and weird. Kilmer lost his voice to throat cancer which necessitates his son doing some voice over.
The actor has his highs and lows while showing his current life making do without his voice. A lot of people don't realize Kilmer went to Julliard and his first movies were pure comedies (and freaking hilarious). He married his costar from Willow (no, not Warwick Davis but that would be pretty cool). He got divorced, had some hard times, and now makes ends meet by doing autograph signings and appearances.
At the end, it just didn't leave a mark. Ultimately, Kilmer lets himself off the hook for his well known ability to be kind of nightmare to work with. His explanations make sense at times but doesn't seem to understand how he might rub people the wrong way. He has faced rough times and seems like a good person, but maybe just a bit of a weirdo.
Verdict:
Eh. If nothing else is on. Watch it here!
If You Liked This Try: