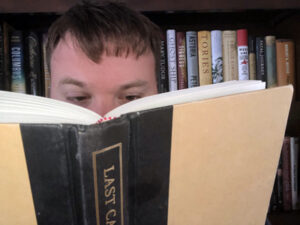 Brendan Dowd is a full-time government consultant but is always a History Nerd. He lives in Vienna, Virginia with his daughter whom he regularly tortures with the double whammy of dad jokes and history jokes. He is the son of a history teacher (big surprise) and is originally from New York.
Brendan is a West Point graduate and Army Veteran who served in Iraq as a tank platoon leader. However, he doesn't just like war books. His favorite history subjects are the American Revolution, shipwrecks, and voyages of discovery although you can probably talk him into anything once.



Support History Nerds United!
Want to help out the site without spending a single dime? Please click the link below and buy whatever you were going to buy in the first place. We nerds get credit from Amazon and you support us! Everyone wins!