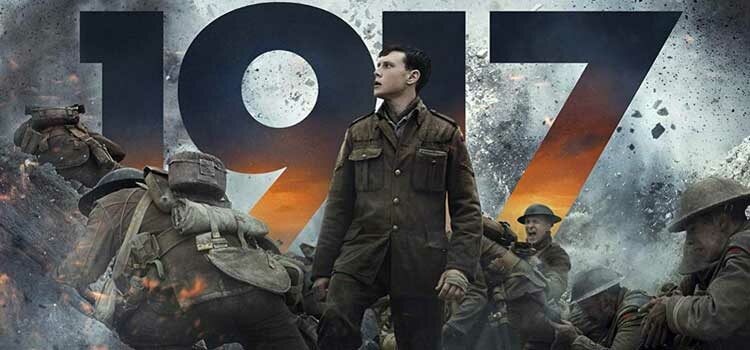 Brendan's Alternate Tagline: Holy S—!
Quick synopsis: Two British soldiers in World War I are sent to stop Allied Forces from walking into a trap. Yes, it's fiction but I don't care even a little bit.
Fun Fact Non-History People Will Like: The entire movie is shot in three continuous shots. The camera just follows the action through some truly insane scenarios.
Fun Fact for History Nerds: All of it. Peak nerdgasm. The detail is ridiculous.
My Take: Normally I don't review anything fiction. This is too good for me to ignore.
The movie follows two soldiers sent through no man's land to head off a possible massacre. The first few minutes is just the two of them walking through the trenches. The detail is so rich you don't have enough time to take everything in. I'm going to see it again soon just to be able to be more observant.
If you are not a history nerd, the story alone is easy to follow and flows really well. You definitely get invested and will learn some things along the way (God forbid!).
As mentioned above, the movie is actually three long shots. The camera just follows as the plot moves along. This should win all of the awards. I actually read the negative reviews of the movie to see what people actually complained about. Their comments were stupid.
And then the end. Big rousing set piece. Quiet character moment. Not a dry eye in the house.
Verdict: See it. Do it now. Go.
If You Liked This Try: They Shall Not Grow old.