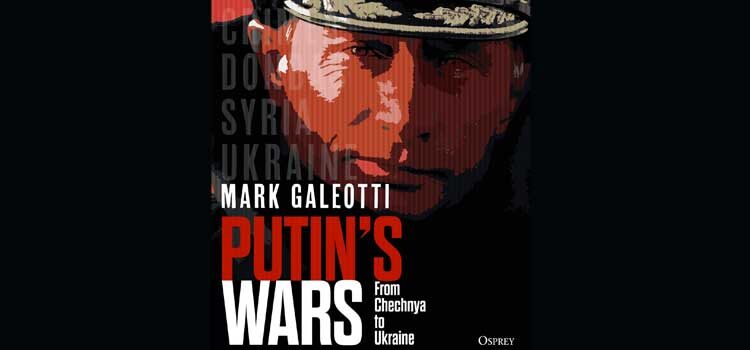 Brendan's Alternate Tagline for Putin's Wars:
So, this is why Ukraine is whooping his a–.
Quick synopsis:
A look at the Russian military from the end of the Cold War to now.
Fun Fact Non-History People Will Like:
Other than a short stint in a basic training program, Putin was never in the Russian military.
Fun Fact for History Nerds:
In 2000, Putin seemed to think Russia could someday join NATO. Whoops.
My Take on Putin's Wars:
At first glance at Putin's Wars, you might think oh this is just another hit piece on Putin and, good, screw that guy. But dear reader, it's so much more!
Author Mark Galeotti takes a deep dive into the Russian military in a way I have not seen before. This book was completed before the beginning of the Ukraine War but was slightly updated once it happened. Here's what you need to know. This book explains everything about what we are seeing in the news. The rot of the Russian military system and why Putin is partly but not entirely to blame.
Galeotti is rightly seen as an expert on Russia and has written/talked extensively on it. This is a huge boon to the book because books like this can often get stuffy and bore the reader into submission. Galeotti keeps an eye on the wider picture and his anecdotes are fascinating. A story about cell phones going off in the middle of battle is a particular standout. If you want to know how Ukraine happened, you must read this.
Verdict:
If you have any interest in current events involving Russia, then this is a must read. Buy it here!
If You Liked This Try:
Putin's Wars by Mark Galeotti