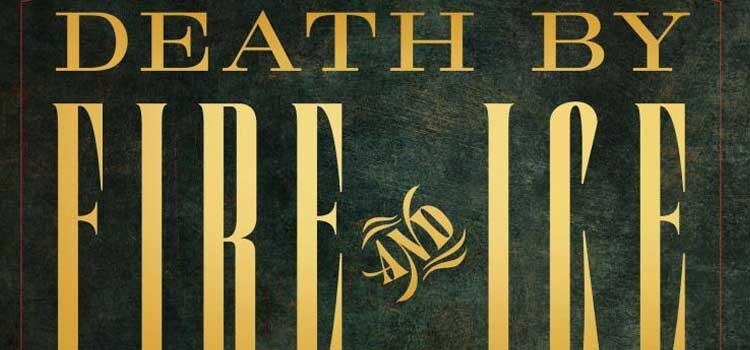 Brendan's Alternate Tagline for Death by Fire and Ice:
My vote is the fire part is worse.
Quick synopsis:
The story of the sinking of the steamboat Lexington in 1840 and how it all happened.
Fun Fact Non-History People Will Like:
Cornelius Vanderbilt started out working on his father's New York ferry.
Fun Fact for History Nerds:
Henry Wadsworth Longfellow was supposed to be on the ill-fated trip but a meeting ran late and he missed it.
Also, a month earlier he wrote a poem about a shipwreck.
My Take on Death by Fire and Ice:
Nearly every American child grew up hearing that Robert Fulton invented the steam engine. What is often left out of the conversation is that he created the first commercially successful steam engine. Also, the steam engine ended up killing a lot of people.
Brian E. O'Connor's Death by Fire and Ice focuses on one specific disaster, the sinking of the Lexington in Long Island Sound in 1840. Over 140 people would die with only 4 survivors when the ship caught fire and sunk in the icy January water.
Many books of the non-fiction disaster genre aim to be personal stories of the people on board and what happens as the disaster unfolds. O'Connor takes a much different tack. The narrative focuses mainly on the events both technological and legal surrounding the sinking. In fact, the actual sinking takes up a small portion of the book. This is not a bad thing as O'Connor adeptly walks the reader through the evolution of the steam engine and then the U.S. government's response as deaths piled up. Nautical nerds will find this to be a very enjoyable read.
Verdict:
A good book which teaches the reader a lot and isn't just a disaster book. Buy it here!
If You Liked This Try:
Death by Fire and Ice by Brian E. O'Connor