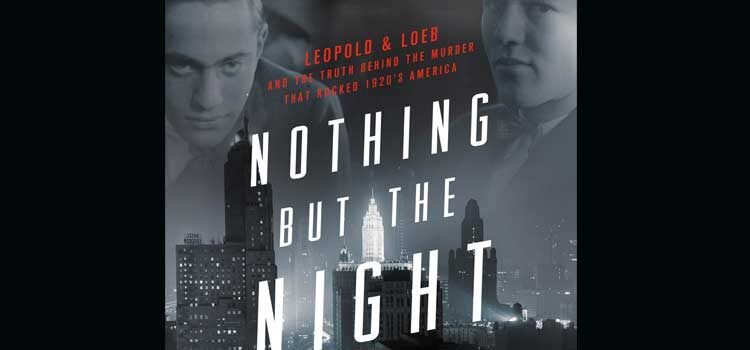 Brendan's Alternate Tagline for Nothing but the Night:
Who's more innocent? Well, they both suck.
Quick synopsis:
The story of the murder of Bobby Franks by Nathan Leopold and Richard Loeb in Chicago.
Fun Fact Non-History People Will Like:
Grandpa Walton from The Waltons on TV knew Richard Loeb and thought he was a smart kid.
Fun Fact for History Nerds:
Leopold and Loeb became teachers in prison and taught the other inmates so they could earn degrees.
My Take on Nothing but the Night:
Nothing but the Night by Greg King and Penny Wilson is exactly what you want from great true crime. Tell the story in an interesting way, don't over-exaggerate, and if you throw out a new theory or two, back it up with facts or admit we may never know. This book does all those things.
The story follows the murder of Bobby Franks by Nathan Leopold and Richard Loeb in the 1920s. Many authors claim they write about the "trial of the century" but this is truly one of the enduring cases. "Leopold and Loeb" is shorthand for a "thrill killing" even to this day. The reason why it endures is because of many factors King and Wilson lay out throughout the narrative. It's not easy to retell a story which has so many previous books and works written about it, but the authors do a fantastic job.
I will say, I don't know if there is a ton of new material on Leopold and Loeb that hasn't already been written. However, I only need the basic outline and I loved this book.
(This book was provided to me as an advance copy by Netgalley and St. Martin's Press.)
Verdict:
A great true crime book. Read it. Buy it here!
If You Liked This Try:
Nothing but the Night by Greg King/Penny Wilson