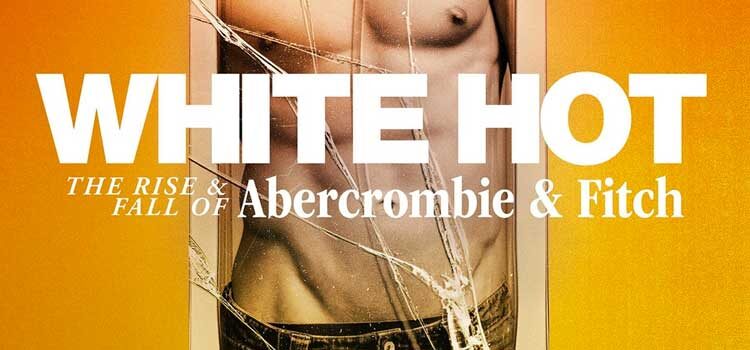 Brendan's Alternate Tagline for White Hot:
Abercrombie and Fitch was racist? You don't say….
Quick synopsis:
The story of when Abercrombie and Fitch became huge and the downfall after.
Fun Fact Non-History People Will Like:
Abercrombie and Fitch has been around since 1892.
Fun Fact for History Nerds:
It actually started out selling clothes for the outdoors not highly sexualized clothes for teenagers.
My Take on White Hot:
This should have been right up my alley. Abercrombie and Fitch during the time of this documentary was my high school and college years. I vividly remember heading to the mall (that's the place where a lot of stores were centrally located, kids) and thinking AF was just a little…off. Everything seemed a little extra and it seemed weird that they sold clothes, but their models were always half naked.
Well, this documentary dives into how and why AF was the way it was. Basically, you needed to be hot and even store workers would be fired if they weren't hot enough. Then AF gets sued and the megalomaniacs behind AF react the way you think it would.
The problem with the documentary is it almost never finishes everything it starts. AF took off and made a lot of money out of nowhere after being around for over 100 years. How? You will barely know. Were the models sexually harassed? Probably, but the short amount of screentime means we won't know. It's a documentary that needed to have better focus and do some real digging.
Verdict:
It's a disappointment but if you want some nostalgia, you could choose worse. Watch it here!
If You Liked This Try: