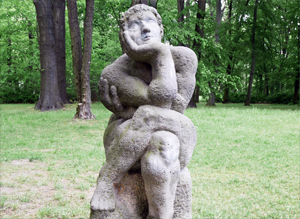 Happy 4th of July, nerds!
Also, it's been one year since I launched the site. It would be a massive understatement to say it's been an interesting 365 days. I've been able to meet and talk with awesome people. I've also been able to bore tons of people with pleas to visit the damn thing. I had fun in both types of instances.
Thank you for anyone who ever visited, sent suggestions, edits, or had an interminable conversation with me about why Lafayette is amazing and Jefferson sucks.
Two major programming notes for my many (haha, not really) followers.
We added a donate button to the site. You can see it in the bottom right corner. If you have a few dollars to spare, anything would be appreciated. It's actually not free to bring you all this history goodness. Stupid technology and it's upkeep.
Finally, I have started recording podcasts. I've already interviewed a bunch of history authors and plan on putting them up in the next couple months. If you don't like reading but like your dose of history, then you will soon have a whole new avenue to explore! I'll keep updating the site on when to expect the first installment.
Thank you all for reading. Happy 4th (and 1st)!
History Nerd United's First Birthday!