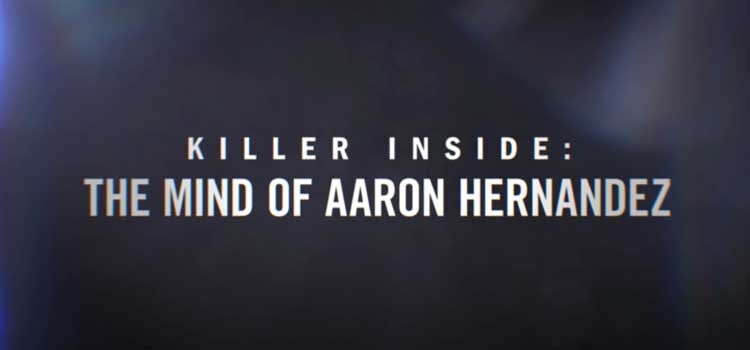 Brendan's Alternate Tagline Killer Inside: The Mind of Aaron Hernandez:
Well, that was all very unpleasant.
Quick synopsis:
The life and death of Aaron Hernandez who was a great football player and multiple murderer. So, he had that going for him.
Fun Fact Non-History People Will Like:
It's really unnerving seeing Hernandez acting normal at press events after he just straight up killed people.
Fun Fact for History Nerds:
Aaron Hernandez killed people but isn't technically a convicted murderer. If you die before your appeal is heard, then your conviction is vacated. That's nice for him.
My Take on Killer Inside: The Mind of Aaron Hernandez:
Honestly, you just feel bad at the end of this.
You have Aaron Hernandez who killed multiple people. He also was probably in the closet. Probably abused by his father. Enabled in a lot of situations. Probably had head traumas.
You start to feel bad for him and then quickly remember all the people he assaulted and murdered. Or the daughter he left behind. And the numerous other people left in his evil wake.
The 3 episodes are roller coasters. They keep pulling back the layers of the onion and it just gets worse and worse. The most effective is the phone calls made from jail that were recorded. They are unnerving in a lot of ways.
There is one major problem throughout the documentary. Some of the major threads are not quite proven but more explored. They posit Hernandez was gay, but other than a high school boyfriend it is not entirely clear that it's a fact. The discussion of his brain and CTE is similarly not explored enough for my tastes.
Verdict:
This is really interesting and does a lot of digging but lacks focus on what it's trying to say. Worth the watch. Watch it here!
If You Liked This Try:
Killer Inside: The Mind of Aaron Hernandez (Netflix)