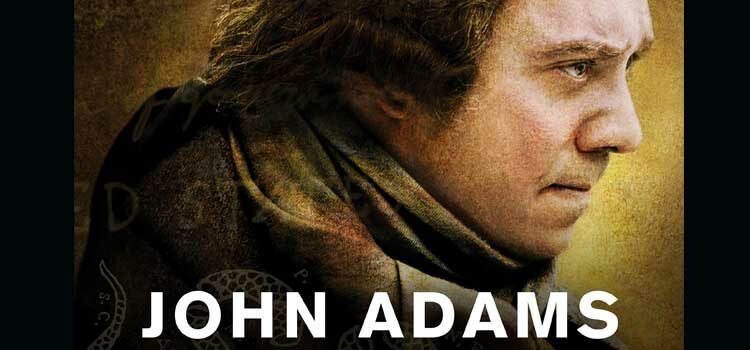 Brendan's Alternate Tagline: Paul Giamatti playing a jerk. He's the best at it!
Quick synopsis: The events of John Adams' life covered by the book of the same name by David McCullough.
Fun Fact Non-History People Will Like: John Adams was the lawyer for the British soldiers accused in the Boston Massacre. He got most of them acquitted. If you didn't know that then you need to read this blog more.
Fun Fact for History Nerds: I can't pick just one! Don't make me!
My Take: Ah, yes. This is my sweet spot. Give me some good American Revolution TV and I am in heaven.
Sometimes Hollywood casts characters perfectly. John Adams was a very smart and acerbic man who was short and stocky. They got Paul Giamatti. No brainer.
Abigail Adams was an amazingly intelligent woman who would not suffer fools. Laura Linney? You're damn right. (Side note: If you don't know how amazing Abigail Adams was just start with Wikipedia. Can I have a historical nerd crush? I can and I do.)
Once you knock those two roles out of the park then the rest is easy. A lot of other characters are well cast but this whole thing hinges on John and Abigail and they are perfect. I actually read some reviews who complained Giamatti was miscast. People are stupid sometimes.
The series takes the viewer from right before the Revolution to Adams' death and covers all the major aspects you would expect. Is it perfect history? No. There are some understandable liberties taken for dramatic effect (and some which are just baffling), but for the most part it keeps the history pretty well intact. It's also interesting and an easy watch.
Verdict: Watch this. Now. Go. I give you permission to stop reading this blog but come back right after.
If You Liked This Try:
Chernobyl
Saints & Strangers